The GOP is proving it's the big tent party thanks in part to a serial killer with a face tattoo who called Lee Terry "the greatest Republican ever." Don Young tried to prove his LGBT bona fides by saying he "hired a person of a different orientation," though that could just mean his LD drives a Prius. And Democratic children will go trick or treating while Republican children will denounce the program of Halloween handouts and instead donate tens of millions of dollars to Congress to procure their candy. This is HUFFPOST HELLLLLLLLLLLL for Friday, October 31st, 2014:
WHAT KIDS WILL GET TRICK-OR-TREATING AT THE OLD OBAMA PLACE TONIGHT - The haul, via the White House: A box of White House Hershey Kisses, a bag of black licorice and orange tangerine jelly beans, a White House Sweet Dough Butter Cookie, a Gala apple, kettle corn, Bo and Sunny baseball cards, and "assorted candies," whatever the hell those might be. Probably kale.
CLANDESTINE SERVICES ARE CLANDESTINE - Ali Watkins: "When Sen. Dianne Feinstein (D-Calif.) took to the Senate floor earlier this year to allege that the CIA had spied on the U.S. Senate, she confirmed the existence of a secret document. That document, she said, could further validate a scathing report on the spy agency's torture practices that is expected to be unveiled in the next few weeks...No one knows what will ultimately become of the [document]. The Justice Department this week declined to provide the document in a Freedom of Information Act lawsuit. It's unclear if some parts of the review will be included in the 500-page executive summary of the Senate's torture study that is released to the public. Feinstein has said that committee staff didn't rely on the disputed document when writing the report. And the committee said it doesn't have any plans to release the entire CIA document with the executive summary." [HuffPost]
Civil rights charges against Darren Wilson unlikely, WashPost reports.
BENGHAZI HAX0RZ UPDATE - Sharyl Attkisson clearly learned everything she knows about hacking through the movie "Hackers." Media Matters: "Computer security experts say that a video released by former CBS News reporter Sharyl Attkisson appears to show her computer 'malfunction[ing],' likely due to a stuck backspace key, not being hacked by government agents as she had suggested. In her new book Stonewalled, Attkisson claims that both her personal Apple laptop and a CBS News-issued Toshiba laptop were hacked in late 2012 while she was reporting on the Benghazi terrorist attacks. In June 2013, CBS News confirmed that the CBS News computer was breached, using what the network said were 'sophisticated' methods. According to the book, unnamed sources confirmed for Attkisson that an unnamed government agency was behind the attack. She also claims that she has submitted her personal Apple laptop to the Department of Justice's Inspector General for additional review." [Media Matters]
PAUL LePAGE PEDALED INTO GROUND BY HEROIC BICYCLE NURSE - More like Paul LePWNED. Robert Bukaty: "A Maine judge has given nurse Kaci Hickox the OK to go wherever she pleases, handing state officials a defeat in their bid to isolate her. The nurse who treated Ebola patients in Sierra Leone called it 'a good day' and said her 'thoughts, prayers and gratitude' remain with those who are still battling Ebola in West Africa." [AP]
Watch Jim Moran, America's least-caringest congressman, get drunk with Matt Laslo. Moran recalls beating up a guy on the House floor.
DAILY DELANEY DOWNER - The Centers for Disease Control and Prevention has been busy editing Ebola info on its website after some panicky news stories came out. Basically the agency wants you to know you can't catch Ebola from a doorknob unless someone sick with Ebola sneezes boogers all over said doorknob and you touch it within a few hours of said sneeze and then put the sick person's boogers in your eye. FYI. [HuffPost]
Does somebody keep forwarding you this newsletter? Get your own copy. It's free! Sign up here. Send tips/stories/photos/events/fundraisers/job movement/juicy miscellanea to huffposthill@huffingtonpost.com. Follow us on Twitter - @HuffPostHill
CO SEN: GOP TRYING TO WIN LATINO VOTES WITHOUT IMMIGRATION REFORM - Elise Foley: "Latinos could decide the outcome of Colorado's Senate race, which could in turn determine which party controls the upper chamber. That makes Latinos' votes -- or their decision to stay home -- particularly important. Both parties know it. Republicans and Democrats in Colorado both say they're making unprecedented Latino voter outreach efforts this year...If Republicans prevail, particularly Senate hopeful Cory Gardner and incumbent Rep. Mike Coffman, the GOP may rethink the way it approaches elections to come. Not too long ago, the party thought it needed to pass comprehensive immigration reform to stand a chance in states with large Latino populations. Now, Republicans may find solace in a formula that relies instead on softened rhetoric, aggressive voter outreach, a touch of Spanish speaking, and support for only piecemeal elements of immigration reform." [HuffPost]
Economy still the biggest deal to voters, according to our latest poll.
GOP CANDIDATES RUNNING FROM HARDLINE ANTI-ABORTION STANCES - Laura Bassett:"After losing badly among women voters in the 2012 elections, some Republican candidates seem to have undergone a 'pro-choice' makeover. Wisconsin Gov. Scott Walker (R), who has previously said he opposes legal abortion even in cases of rape and incest, told voters earlier this month that an anti-abortion bill he signed 'leaves the final decision to a woman and her doctor.' New Hampshire GOP Senate candidate Scott Brown (R), who was endorsed by an anti-abortion group in 2012, now insists that he is 'pro-choice.' Two GOP Senate candidates who previously supported fetal personhood measures, which would ban abortion without exceptions, have since been running from those measures. Joni Ernst in Iowa assured voters the personhood measure she supportedwouldn't have actually done anything, and Rep. Cory Gardner (R-Colo.)claimed a federal amendment he cosponsored didn't exist. Multiple Republican candidates have also come out in support of over-the-counter birth control since August." [HuffPost]
STATE THAT GAVE US DAVID DUKE DOESN'T HAVE RACE PROBLEM: GOP - If while reading this you faintly hear your great uncle from Lafayette lecture you about how the Civil War broke out over states' rights, don't be alarmed. Matt Sledge: "[Mary] Landrieu told NBC's Chuck Todd on Thursday that Obama had a hard time in Louisiana because 'the South has not always been the friendliest place for African-Americans.' 'It's been a difficult time for the president to present himself in a very positive light as a leader,' she said...Republicans, including Landrieu's opponents Rep. Bill Cassidy and Col. Rob Maness, immediately seized on her remarks. 'Senator Landrieu's comments are remarkably divisive. She appears to be living in a different century,' tweeted Gov. Bobby Jindal (R). 'That is a major insult by Senator Landrieu to the people of Louisiana and I flatly reject it.'" [HuffPost]
ARIZONA GOP THROWS PAUL RYAN UNDER BUS - To be fair, if he was weak enough to allow himself to be thrown under said bus, then the free market willed it so and we should all be grateful. Vox: "Rep. Ron Barber (D-AZ) is in one of closest House races in the country. He's leading in the only recent poll but his Republican opponent — Air Force veteran Martha McSally, the first woman to fly in combat — lost to him by less than a percentage point in 2012, and Republicans are outspending Democrats on TV ads in the district...The latest GOP tactic in the election is fascinating. The Arizona Republican Party apparently sent out [a] direct mailer... attacking Ron Barber for being too close to … Paul Ryan." [Vox]
DON YOUNG WOULD SUPPORT ENDA, MAYBE - Hell, if it has nothing to do with oil or guns... Kate Sheppard: "Alaska's Republican congressman, Don Young, suggested in a debate Thursday night that he may be open to voting for workplace protections for gays and lesbians. The debate, hosted by Alaska Public Media, asked candidates for Alaska's only seat in the House whether they would support the Employment Non-Discrimination Act, or ENDA... Young, 81, first avoided answering. 'I've hired a person of a different orientation,' he said, before pivoting to talk about about gay marriage. 'That's personal. ... I do believe in the Bible. Always have and always will. But hiring is different.'" [HuffPost]
Americans are, surprisingly, more open-minded than Don Young: "According to a new Harris poll released Thursday, two-thirds of Americans support federal legislation that would bar employers from discriminating against workers on the basis of sexual orientation and gender identity, and 55 percent reject exemptions for any employers -- even churches." [HuffPost's Shadee Ashtari]
MEET THE LADY TAKING PREGNANCY DISCRIMINATION TO THE SUPREME COURT - Dave Jamieson: "When Peggy Young became pregnant in 2006, she had every intention of continuing to work delivering packages for UPS in Maryland. At the urging of the company's occupational health manager, Young visited her doctor to obtain a note detailing any work restrictions she might need. Her doctor recommended that she not lift more than 20 pounds for the first 20 weeks of her pregnancy. Based on the doctor's note, UPS placed Young on unpaid leave, an all too common experience for women nationwide. Although UPS often put workers with other conditions on light duty, it told Young that such accommodations wouldn't apply to an 'off-the-job' condition such as her pregnancy. Not only would she lose her income, she would have to suddenly switch to her husband's health insurance plan, changing the hospitals at which she could potentially give birth. 'I wanted to work,' Young told The Huffington Post." [HuffPost]
BECAUSE YOU'VE READ THIS FAR - Here's a kitten freaking out over a remote controlled spider
OH MAN, THIS HAPPENED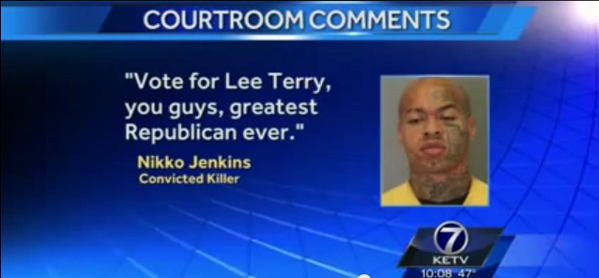 COMFORT FOOD
- Dog squares off against a chicken nugget.
- A local TV weatherman has our favorite Halloween costume this year.
- And here's the best Halloween Snapchat video.
- Irish people watch baseball.
TWITTERAMA
@KagroX: If I told you "the science is still out on Ebola transmission," THEN could we agree to do nothing about Kaci Hickox?
@CNNyourmom: Democrats And Republicans Call Off Your Mom
@SimonMaloy: can't spell iMac without CIA
Got something to add? Send tips/quotes/stories/photos/events/fundraisers/job movement/juicy miscellanea to Eliot Nelson (eliot@huffingtonpost.com) or Arthur Delaney (arthur@huffingtonpost.com). Follow us on Twitter @HuffPostHill (twitter.com/HuffPostHill). Sign up here: http://huff.to/an2k2e