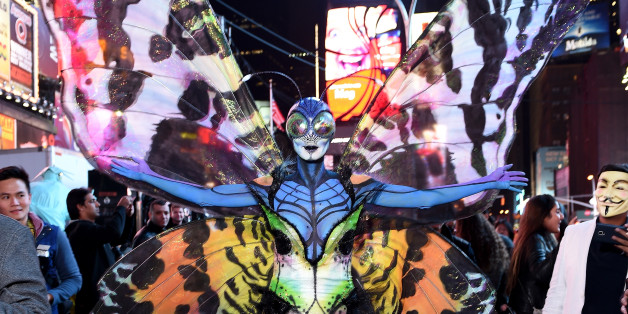 Take notes, people.
"Project Runway" host Heidi Klum is known for having some of the most incredible Halloween costumes, but this year's metamorphosis is second to none. On Friday, Klum took on New York in an intricate butterfly costume complete with wings. She captured her transformation in an Instagram video that is seriously mesmerizing, so make sure to clear your schedule.
Here's the finished product:
And that's how you become a social butterfly, ladies and gentlemen.
BEFORE YOU GO