Little did this doctor know that a baby he delivered decades ago would eventually help extend his life.
Dr. Jim Affleck, 83, of Sacramento, California, who spent decades as an obstetrician at Sutter Memorial Hospital, was told he needed an aortic valve replacement or he'd have just one to two years to live, Today.com reported. Heart surgeon Dr. Robert Kincade successfully performed the operation on Affleck in September. After finding out that Affleck spent years delivering babies at Memorial Hospital, Kincade, who was born there, did some investigating and found out that the retired obstetrician had delivered him 45 years ago, according the hospital's press release.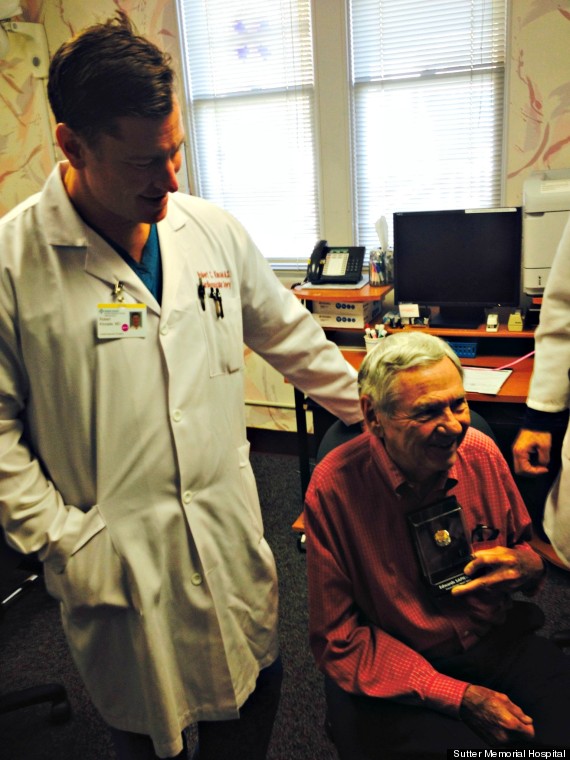 "It's amazing to be able to offer this to people," Kincade told the Sacramento Bee of performing the operation on Affleck. "And it's great to help [Affleck] out, because he really helped me out 45 years ago."
Kincade had learned about Affleck's history at the hospital during a meeting the two had before the operation, so the heart surgeon got curious.
"I asked my mom and she said his name, so I knew it was him," Kincade told Today.com.
He later dug up his birth certificate to find Affleck's name signed at the bottom.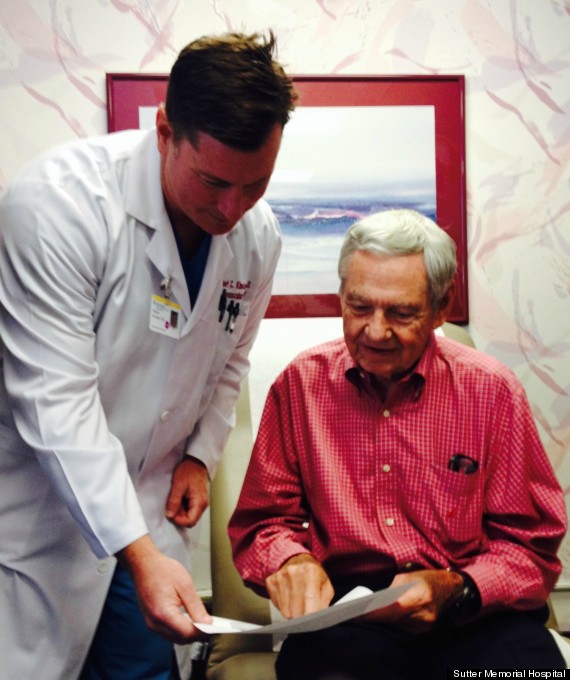 Dr. Kincade showing his birth certificate to Dr. Affleck.
Though Affleck, who delivered countless infants, does not remember Kincade's specific birth in 1969, the retired obstetrician says the discovery was a unique one nonetheless.
"I, of course, didn't remember it. But I think that it's come full circle," Affleck told the Sacramento Bee.
It's been about a month since Affleck's operation, and the 83-year-old says he's doing well. He's even been cleared for a vacation to Hawaii, thanks to the doctor he helped bring into the world decades ago.
"I am feeling great!" Dr. Affleck told Today.com. "Energy is up and [I am] breathing well."
BEFORE YOU GO
PHOTO GALLERY
Bruins Players Visit Children's Hospital Dressed As 'Frozen' Characters