Sex sells at any age, a group of senior citizens just proved.
Residents at Cedar Crest Continuing Care Retirement Community recently decided to raise funds for their peers who have run into financial trouble and can't afford to reside at the Pompton Plains, New Jersey, facility, WABC reported.
Instead of going the traditional bake sale route, some daring ladies stripped down for a charity calendar to raise funds for the cause. Each picture features a resident or two engaging in an activity that the retirement community offers.
Ms. December, 94, naturally wears a Santa hat while clutching a teddy bear.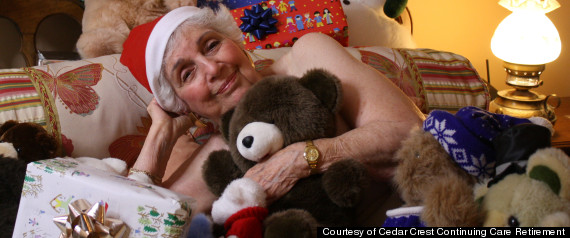 Ms. September, 85, crouches over a pile of books in the library where she volunteers.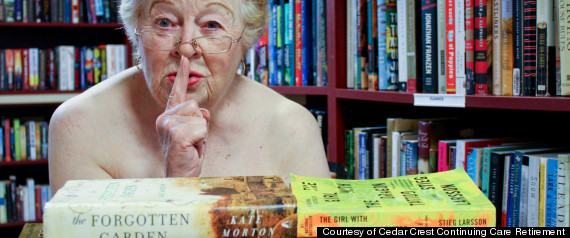 The effort collected $8,000 in just three weeks.
While the revealing photos brought some snickers, the issue they're supporting is no laughing matter.
Life expectancy is at a record high in the United States, but seniors aren't necessarily living well.
According to a recent Employee Benefit Research Institute study, 44 percent of retirees reported having a problem with their level of debt and 53 percent of workers said their high cost of living has kept them from saving for retirement.
BEFORE YOU GO
PHOTO GALLERY
Senior Tattoos