Some of this election cycle's long-shot candidates obviously don't have the resources for a fancy website to entice voters. Below are some of the sites that are most in need of help.
Irrelevant Biographical Details
B.J. Guillot for Congress informs us that the Republican drives a Nissan Leaf and his wife drives a 2010 Toyota Prius. The couple also has two indoor cats. Guillot is attempting to unseat Rep. Rick Larsen (D-Wash.).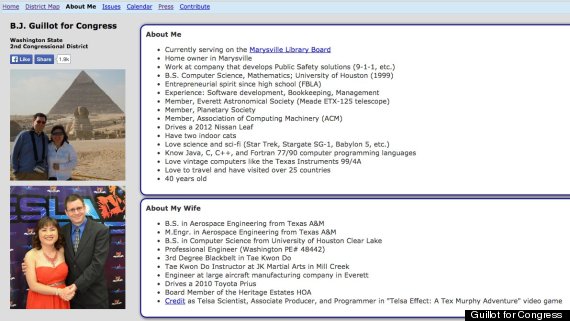 American Flag Backgrounds
Denocrat Dr. Sue Savary for Congress, Republican Mark Zaccaria for Senate and Democrat Janet Garrett for Congress represent a common motif in low-budget campaign website design.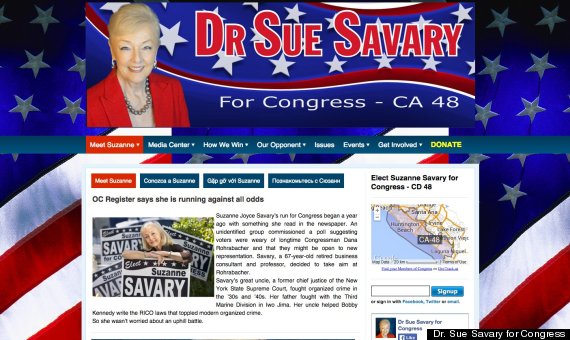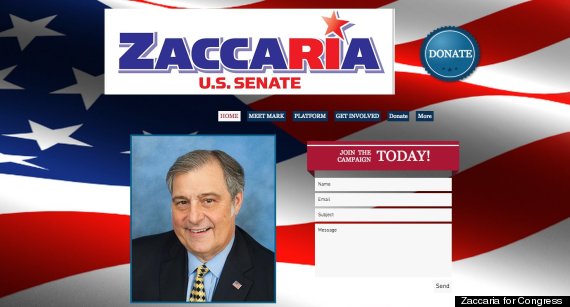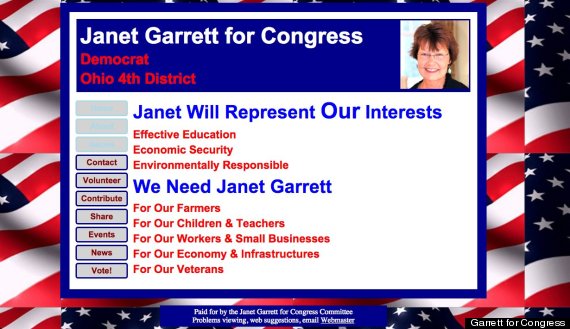 Over-Enthusiastic State Pride
Nothing communicates love for one's state more than typing out the state name in the colors of its flag ... even when that means the "d" in Maryland is indistinguishable from the website background, as it is on the site of this GOP candidate, David Banach for Congress.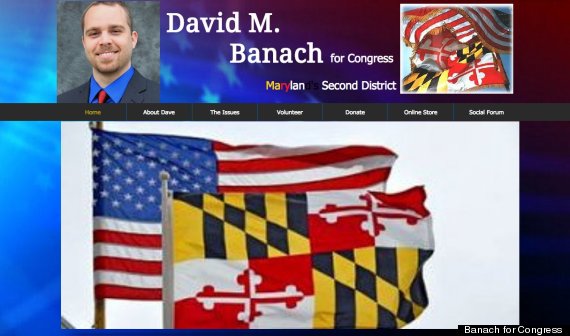 Offensive Guest Stars
Kamau Bakari, an Independent America Party candidate challenging Rep. Dina Titus (D-Nev.), has a conversation about race with rancher Cliven Bundy in a video featured prominently on his website.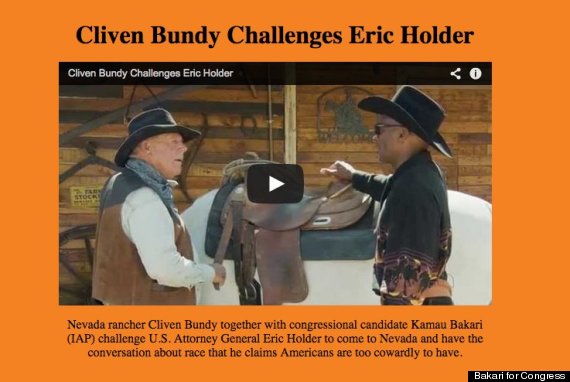 Candidates Who Try To Maintain An Element Of Mystery
We're not sure what Democratic congressional candidate Nate Irvin looks like, but his website has some nice photos of American flags, horse derrieres and stacks of paper.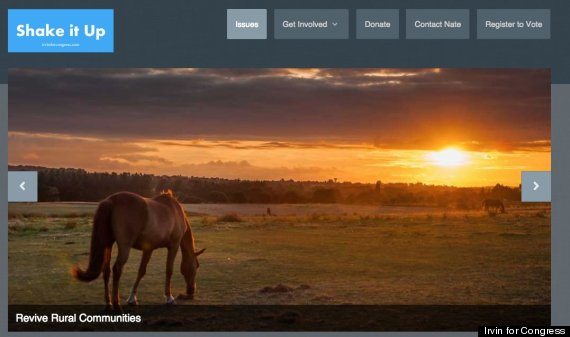 Kenneth Stepp for Congress doesn't include a picture of the Democratic candidate from Kentucky either. The site also falls into the Websites That Are Actually Just Blogs category.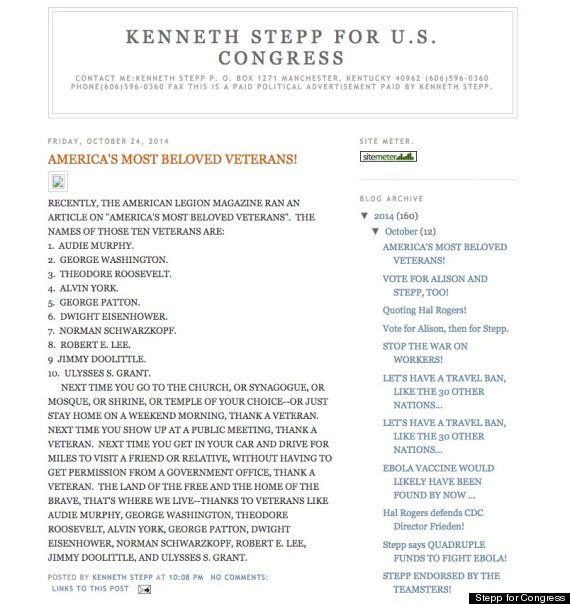 Libertarian congressional candidate Richard Charles also rocks a Blogger format.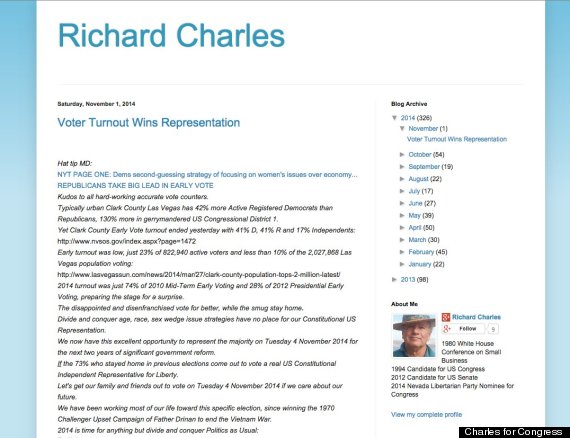 Hunger Games References
Republican Doug Basler is conveniently running for Congress in Washington's 9th District, or "District 9."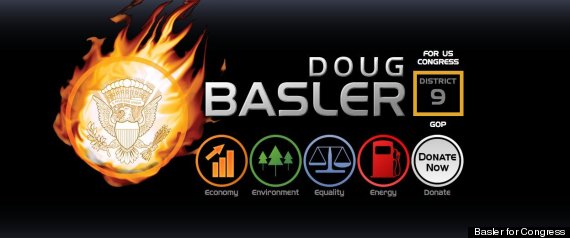 Aggressive Solutions
Libertarian congressional candidate Ken Ashby advocates for ending funding of the Transportation Security Administration, while Republican congressional candidate Paul Wright suggests that by entering his website, one helps to "Resist deChristianization."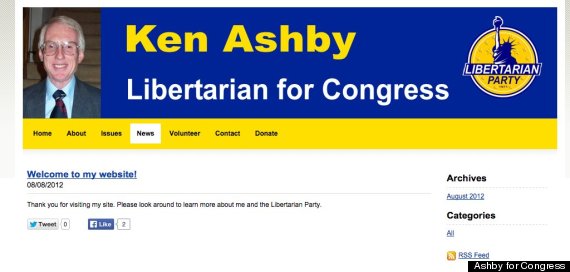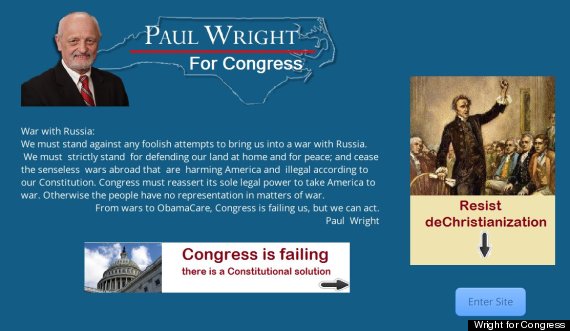 Florida Man Is All-Seeing
Democratic congressional candidate William Bronson is watching you.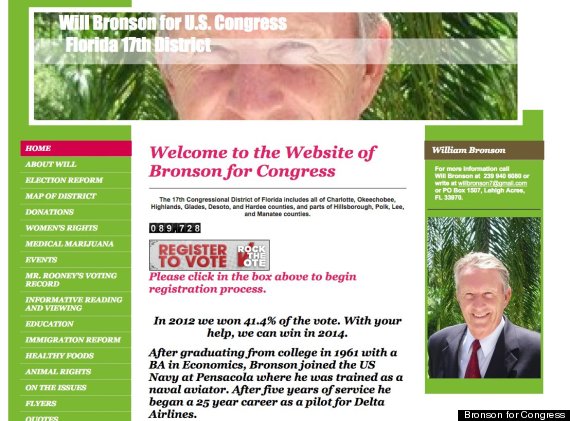 BEFORE YOU GO
PHOTO GALLERY
2014's Quirkiest Candidates