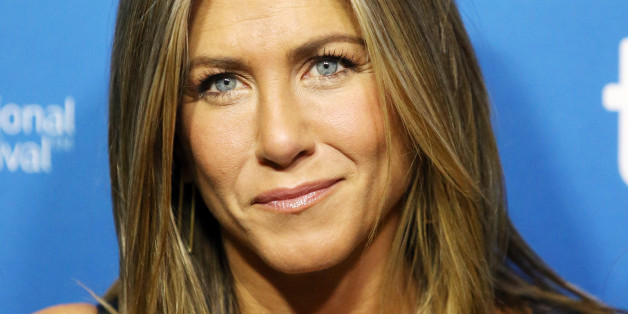 Jennifer Aniston appears without makeup in her upcoming film "Cake," and she says the move was both "empowering" and "liberating."
The actress stopped by Deadline's 2014 Contenders panel at the DGA Theater in Hollywood on Saturday to discuss "Cake," an indie flick directed by Daniel Barnz about a woman named Claire (Aniston) who is scarred and struggling with chronic pain while the relationships in her life are failing apart following a tragedy.
"So fabulous, and so dreamy and empowering and liberating," Aniston told the audience about not wearing makeup for the role. "The only time I had to sit in the makeup chair was just for scars."
This is the second time Aniston has voiced her feelings about going bare-faced in front of the camera. She also spoke of liberation during the Toronto Film Festival:
As women, we do feel that we have to live up to an expectation whether it is on camera or going to the market or whatever it is. The truth of the matter is that that is not always the way it is. We don't always have our high heels on. We don't always have our hair and makeup on. And this character is basically someone who had just given up, just on even waking up sometimes.
Barnz was the one who decided Aniston would not be wearing makeup to embody Claire.
"Not a stitch," other than Chapstick, he told Variety in September. "You can see the wrinkles in her face and the pores. She's not wearing makeup because that's true to the character: this is a woman who doesn't take care of herself."
The film already has some Oscar buzz and Vulture called it "Aniston's 'Monster,'" the 2003 movie that got Charlize Theron -- who transformed into serial killer Aileen Wuornos -- her Best Actress award.
BEFORE YOU GO
PHOTO GALLERY
Jennifer Aniston's Style Evolution