When Crysta Danaher and Bill Anderson first met, they were in a multi-purpose room at Henry Ford Wyandotte Hospital in Wyandotte, Michigan at a support group for bariatric surgery patients.
This past Saturday (Nov. 1), the couple tied the knot in that very same multi-purpose room.
Having struggled with his weight for years, Anderson underwent the weight loss surgery in 2008, while Danaher had her surgery in 2009. Between them, the couple has lost 380 pounds, according to the Detroit Free Press.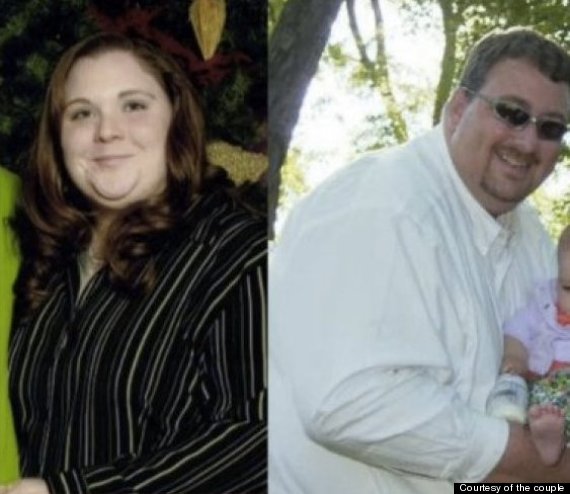 When they first met, they were just friends. "My mom knew him first and always said 'I wish you'd meet a guy like Bill,'" Danaher said. "He grew on me. I guess I grew on him, too."
They went on their first date on November 1, 2011 and got engaged exactly two years later.
"I got down on one knee and she grabbed me and squeezed me tight, cried a tear a little bit and I said 'Babe, are you going to let me go? I want to ask you,'" Anderson told CBS News. "She let me go and I asked her to marry me and she said, 'Yes.'"
Since her surgery, Danaher has lost 180 pounds, while Anderson has lost over 200.
"There isn't any aspect of my life it hasn't changed," Anderson said of his weight loss, according to the Detroit Free Press. "From being able to run to finding love, it's changed everything."
Watch the video above for more on the couple's story and to see their wedding pics.
Keep in touch! Check out HuffPost Weddings on Facebook, Twitter and Pinterest.

BEFORE YOU GO
PHOTO GALLERY
Lost It: Weight Loss Success Stories