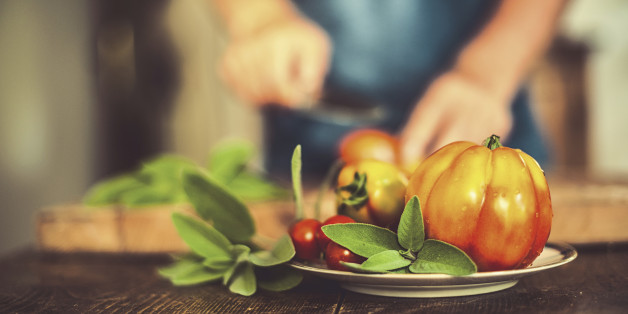 If you've ever watched parents at work in the kitchen, you know they possess some sort of wizardry that other mortals haven't yet mastered. Parents have tricks up their sleeves for pretty much anything you can think of, and it's in the kitchen where their prowess really shines. From secret strategies for getting kids to eat vegetables, to a more esoteric command of the multi-wave dinner, the skills of a parent are varied and nuanced.
The artful ways and critical devices of parents in the kitchen seem so effortless they might seem instinctive, but they are learned by necessity and past experience. It's what makes this designation -- parent in the kitchen -- so unique, so recognizable to fellow parents and so bafflingly impressive to everyone else. As a tribute to parents everywhere, we've rounded up 14 of the trusty tips, required staples and classic moments of parents in the kitchen. Share with us in the comments what you think makes a parent when you cook.
PHOTO GALLERY
How You Know You're A Parent In The Kitchen
Want to read more from HuffPost Taste? Follow us on Twitter, Facebook, Pinterest and Tumblr.
Follow HuffPost's board Dinner Recipe Ideas on Pinterest.