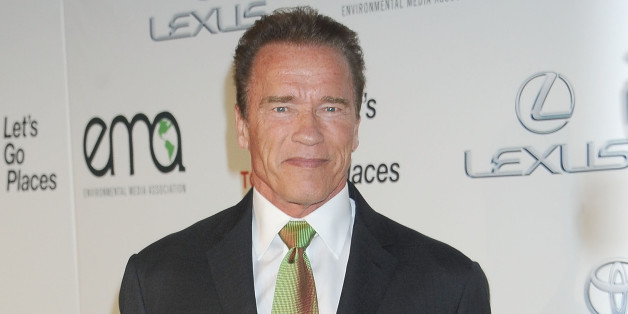 This article comes to us courtesy of U.S. News & World Report, where it was originally published.
A four-year degree isn't necessarily a prerequisite for a life in politics.
The political elite usually have elite degrees to match. President Barack Obama earned degrees from Columbia University and Harvard Law School. House Speaker John Boehner graduated from Xavier University.
But a four-year degree isn't a prerequisite to enter the political arena, especially in the current political climate, says Patrick Riccards, director of media relations at the Woodrow Wilson National Fellowship Foundation, which mentors future leaders.
"Those elected to Congress largely do not represent the voters that send them there. And more and more voters are starting to recognize that," says Riccards, who was a press secretary for former Sens. Bill Bradley, D-N.J., and Robert Byrd, D-W.Va.
Bradley was a Rhodes scholar, Princeton University graduate and former professional basketball player before he was elected to Congress. Byrd didn't earn his bachelor's until 1994, more than 40 years after he was elected to Congress.
The latter candidate is more representative of what Riccards sees among voters.
"In South Jersey, there is a congressional candidate who reminds voters every chance he gets that he is a union electrician, and not a lawyer," Riccards says. "We want candidates who understand what it is like to struggle, to worry about a paycheck or about the bills."
Several notable current and former politicians fit that bill and managed to climb the ranks to governor, speaker of the House and even presidential candidate with a degree -– or even just a few classes -– from a community college.
[Learn why politicians want high schoolers to consider community college.]
1. Rep. Anna Eshoo, D-Calif.: Eshoo graduated from California's Cañada College in 1975 with an associate degree in English. Five years later, she was representing California on the Democratic National Committee.
Eshoo was later elected to the U.S. House of Representatives, where she has served for more than two decades. ​She was named one of the 10 most powerful women in Silicon Valley by the San Jose Mercury News in 2011.
"My experience at Cañada College was an enriching one. It's a diverse campus, outstanding faculty, a wonderful place to learn and grow, and lifelong friendships have shaped me," Eshoo is quoted as saying by CaliforniaColleges.edu, a website and resource developed by several California college systems​ and the state's Department of Education. "How proud I am to be a product of a community college, and my support in Congress is rooted in all that was given to me by so many who were a part of it."
2. Arnold Schwarzenegger: The "Terminator" has worn many hats -– bodybuilder, movie star and governor of California -– but a role he is less well-known for is community college student.
Schwarzenegger attended Santa Monica College in California, starting out with a course that would now be known as English as a second language.
"I had so much fun in that class, and we had so much help from that teacher, that I was so inspired," the former governor recalled during a commencement speech at Santa Monica College in 2005.
That inspiration led him to enroll in a regular English class, and then business, accounting and computer classes, he said. Schwarzenegger eventually transferred to the University of Wisconsin-Superior, and earned a bachelor's in business administration in 1979.
[Learn how to make the most of the community college experience.]
3. Jesse Ventura: Minnesota's former governor has an interesting resume. The Navy veteran​ and professional wrestler appeared alongside Schwarzenegger in the film "Predator" and can count "World Tag Team Champion" among his accomplishments.
Before his wrestling and political careers took off, though, Ventura enrolled at North Hennepin Community College in Minnesota. He only attended for a year, though.
Despite not completing his degree, Ventura, who served as governor from 1999 to 2003, was invited to be a visiting fellow at Harvard University's Kennedy School of Government.
4. Former House Speaker James Wright, D-Texas: Wright moved around a lot growing up –- attending nine schools in two states before graduating from high school. So, when it was time to choose a college, he returned to a place that felt like home, he says. That place was Weatherford College in Weatherford, Texas, where both of Wright's parents grew up.
A self-proclaimed history buff, Wright says he first set his sights on politics during his junior year in high school, and his time at Weatherford helped move him along that path.
"I learned great lessons there and enjoyed it," says Wright, who was editor of the college's newspaper and active on the debate team.
After two years at Weatherford, Wright transferred to the University of Texas-Austin. He started his congressional career in 1955, became ​House majority leader in 1977, moved up to speaker of the House in 1987 and resigned in 1989.
[Get advice on making the leap from community college to a four-year university.]
5. Ross Perot: A native of Texarkana, Texas, Perot attended​ the local community college, Texarkana College, before transferring to the United States Naval Academy in 1949.
Perot left the Navy in 1957, built a thriving business and later sold it to General Motors for $2.5 billion. The wealth he accumulated in the private sector helped bankroll the Texan's two presidential runs in 1992 and 1996.​
That wealth has also benefited the community college –- the businessman has pledged up to $5 million to the school.
Trying to fund your education? Get tips, news and more in the U.S. News Paying for Community College center.
BEFORE YOU GO
PHOTO GALLERY
Celebrities Who Attended Community College