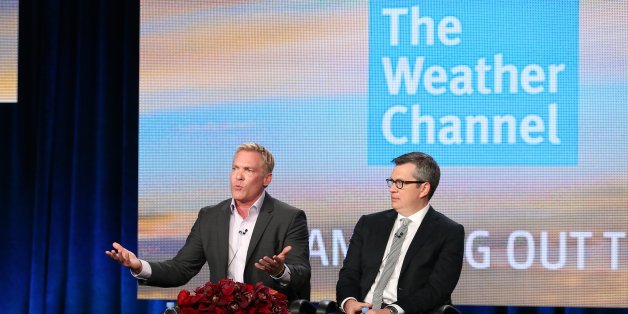 The Weather Channel laid off 40 more employees this week in another round of cuts, just a month after dozens of staffers at the network were given pink slips.
"After a careful analysis of our business, we made the difficult decision today to eliminate roles across all functions and levels," TWC told The Huffington Post in a statement. "The television business is shifting and in order for us to compete in the future, we need to reallocate and better focus our resources on what we know our audiences want. The changes we are making today are necessary, difficult and the responsible way for us to move forward."
Staffers cut from the Atlanta-based network on Wednesday included senior producers, show producers and weather producers, TVNewser reports.
In an internal memo obtained by FTVLive which details the layoffs, TWC President David Clark wrote that "one of the people we will say goodbye to is Scot Safon, our chief marketing officer." Safon, formerly the chief marketing officer at CNN and the head of HLN, joined TWC in 2013. He "will stay in his role through the end of this year," said the memo.
This is the second round of layoffs at TWC in about a month. On Oct. 1, it was reported that the network had cut about 40 staffers, mostly from its digital division.
TWC told The Wrap this week that no other layoffs are expected.