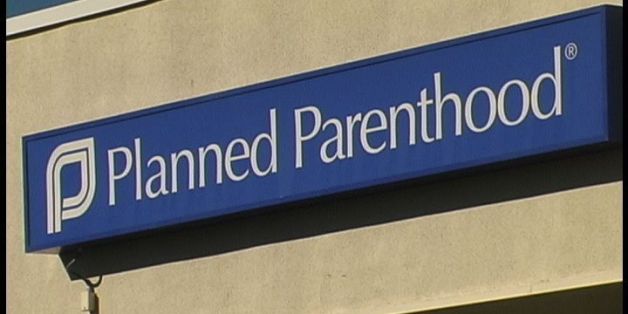 The anti-abortion group 40 Days for Life, a Christian nonprofit that works to end abortions worldwide through 40-day prayer campaigns and protests outside of clinics, is moving its headquarters into a recently shuttered Planned Parenthood facility in Bryan Station, Texas.
"This news shows what God can accomplish when His people pray," Shawn Carney, the group's campaign director, said in a press release Thursday. "What was once a place of death and despair is now going to be a place of life and hope."
The Bryan Station center was one of three Planned Parenthood clinics forced to shut down last August after GOP lawmakers in Texas barred all clinics affiliated with abortion providers from receiving state funds from the Women's Health Program, Texas' family planning program for low-income women. The Bryan clinic was also crippled by a package of anti-abortion laws that required all abortions to take place in ambulatory surgical centers, or mini-hospitals.
According to Thursday's press release, the former Planned Parenthood building will also house another anti-abortion organization called the Hope Pregnancy Center. The faith-based nonprofit is an affiliate of CareNet, a Christian crisis pregnancy center organization that has been criticized for using misinformation to convince women not to have abortions. While the Hope Pregnancy Center will establish a STD clinic and provide free pregnancy tests and ultrasounds, it will not offer contraception or prenatal care.
Over the last several years, largely faith-based crisis pregnancy centers (CPC) have received tens of millions of dollars in federal funding. In 2005, Texas began funding the centers too through the Alternatives to Abortion program, and has since diverted more than $36 million in state funds away from women's health care and into CPCs.
Since 2011, when the state legislature cut two-thirds of family planning spending, more than 60 family planning clinics in Texas have been forced to close their doors. The closures, which have mostly affected local health departments and clinics unrelated to Planned Parenthood, have left roughly 147,000 low-income women without access to basic preventive care, including free breast and cervical cancer screenings, and contraception.
BEFORE YOU GO
PHOTO GALLERY
Rick Perry's Gaffes