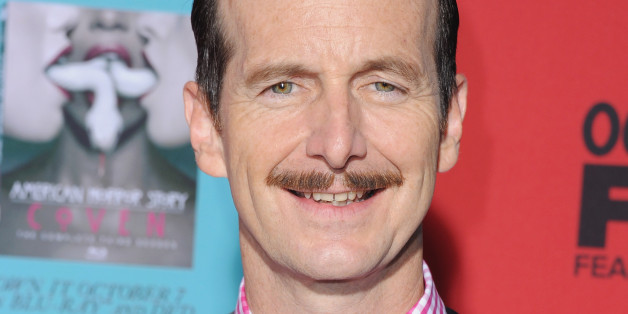 Little is known so far about Stanley, the "American Horror Story: Freak Show" character played by series veteran Denis O'Hare.
The 52-year-old actor shed some insight into his role in a new interview with Out magazine, confirming AHS creator Ryan Murphy's claims that Stanley has "a 13-inch penis," an attribute that was subtly referenced in a previous episode.
"What I love about 'American Horror Story' it's never just a gag (pardon the pun), there's more to it," O'Hare, who is openly gay in his offscreen life, tells Out writer Stacy Lambe. "It's actually a burden to Stanley... It actually marked him as a freak."
The show's ninth appearance will see a return of the gasp-inducing appendage which, O'Hare added, is also symbolic of the character's sexuality.
"It marks Stanley as abnormal," he said. "Being a gay [man] in the 1950s is abnormal. It's an exploration of what is normal."
Titled "Pink Cupcakes," the fifth episode of "American Horror Story: Freak Show" was certainly not lacking in gay appeal. Dell the Strong Man (played by Michael Chiklis) was revealed to have been engaged in an affair with a male hustler, Andy (guest star Matt Bomer).
Andy later met a grisly fate at the hands of Finn Wittrock's Dandy, but not before both hunks stripped to their underpants.
BEFORE YOU GO
PHOTO GALLERY
"American Horror Story: Freak Show" Cast Photos