Humans express their faith in a multitude of ways -- all of which are both beautiful and infinitely meaningful. These photos capture the incredible diversity within faith practices that happen in our world in the span of just one week.
Mexico, November 2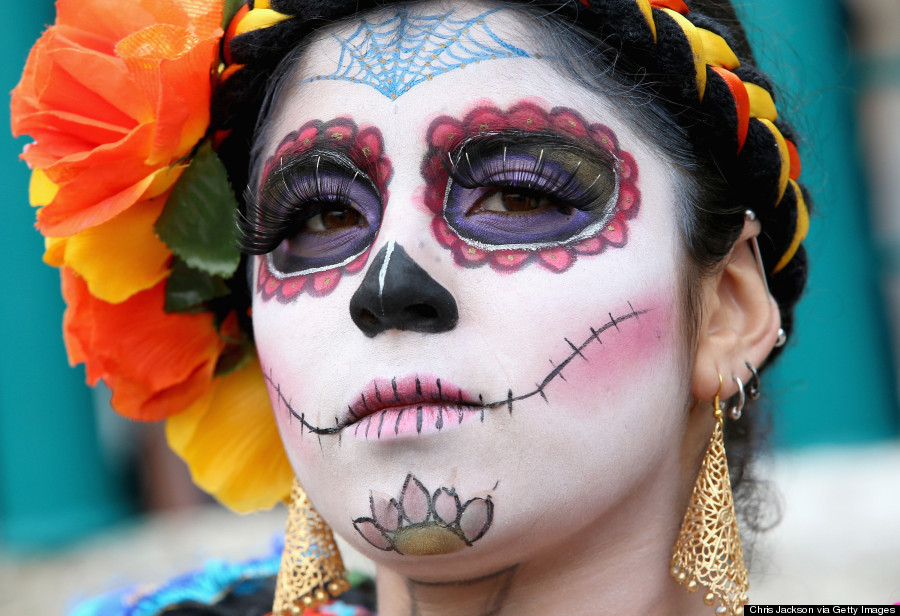 A girl in costume in Real del Monte on the "Day of the Dead," or Dia de los Muertes, on November 2, 2014 in Hidalgo, Mexico. The holiday honors and celebrates the lives of loved ones who have passed away.
Burma, November 3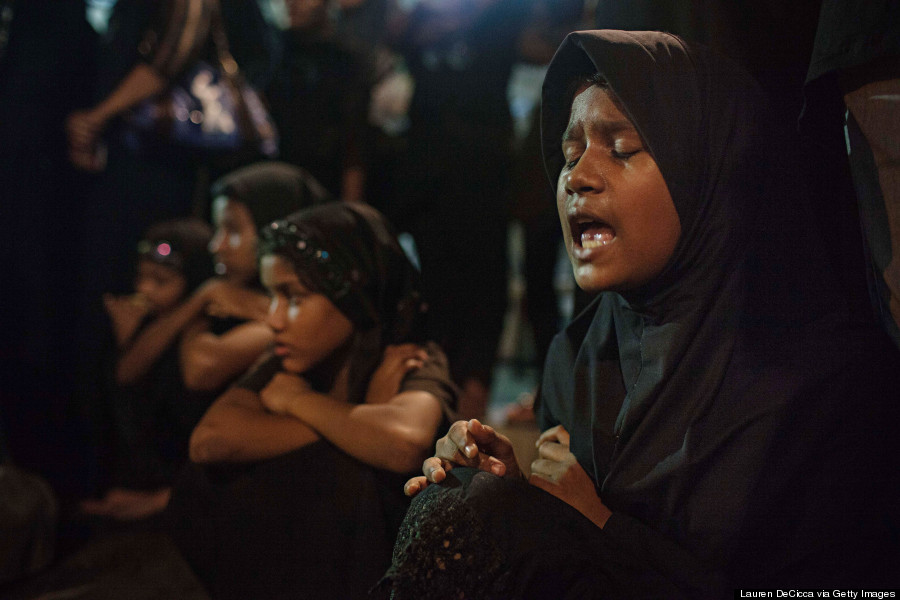 Shi'ite Muslim girls pray in Yangon, Burma during the second night of Ashura, a commemoration involving running over fiery coals to mourn the martyrdom of Husayn ibn Ali, the grandson of Muhammad. Ashura is on the tenth day of Muharram in the Islamic calendar and marks the climax of the Remembrance of Muharram.
India, November 6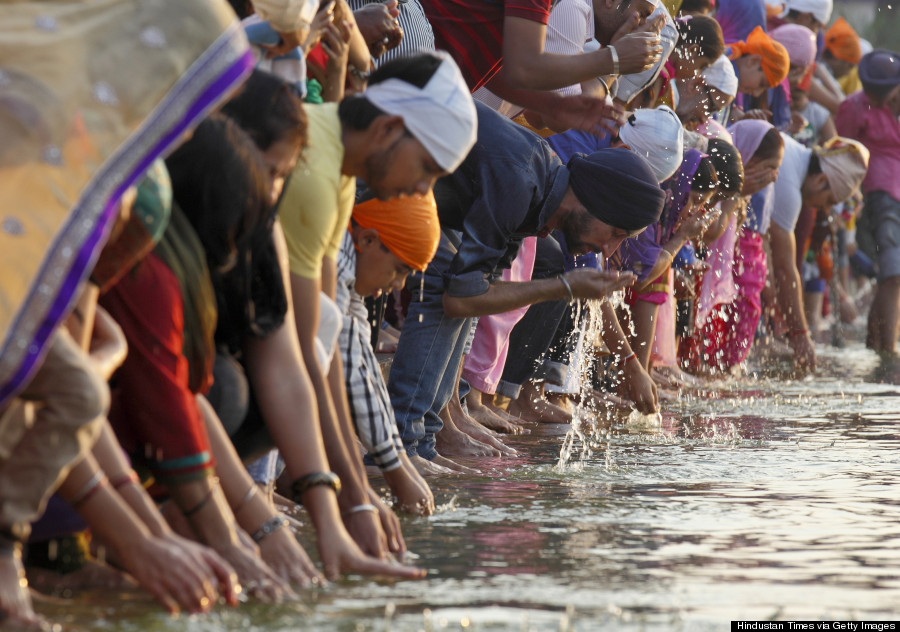 Sikh devotees cleanse themselves at the pool inside the Bangla Sahib Gurudwara, a Sikh worship center in New Delhi, India. The worshippers are marking the birth anniversary of Guru Nanak Dev Ji, the founder of Sikhism and the first of the Sikh Gurus.
Germany, November 6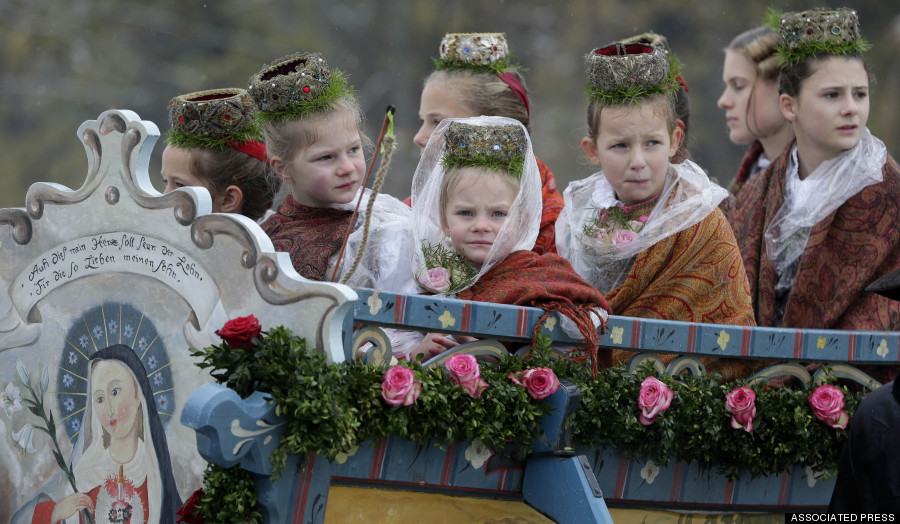 Girls wearing the traditional costumes of the region sit in a horse-drawn carriage during the traditional Leonhardi pilgrimage in Bad Toelz, southern Germany. The annual pilgrimage honors St. Leonhard, patron saint of the highland farmers for horses and livestock. Several people were injured during this year's pilgrimage after their carriage horses bolted and toppled their wagon over.
The Philippines, November 7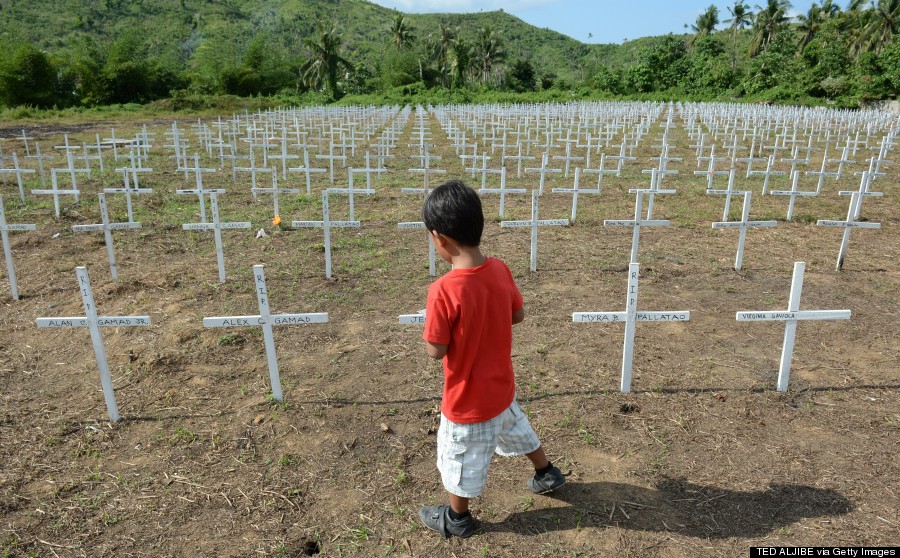 A boy walks past thousands of crosses erected at the mass grave for victims of Super Typhoon Haiyan at Vasper village in Tacloban City, in central Philippines on November 7, 2014, a day before the first year anniversary of the devastating typhoon. Haiyan, the strongest storm ever to make landfall, killed or left missing more than 7,350 people as it flattened mostly poor areas in large swathes of the central Philippines.
BEFORE YOU GO
PHOTO GALLERY
Closer To God: Religious Architecture and Sacred Spaces