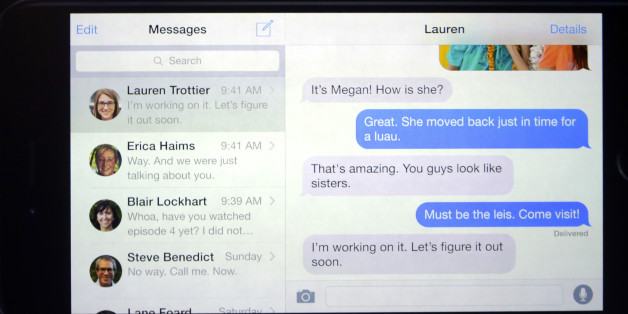 Jumping ship from the so-called "Cult of Mac" to a different platform isn't always easy. For example, people switching from an Apple device to an Android device have complained of missing out on text messages.
Apple recently made an effort to ease the transition, with a new tool to help users switch from the iOS platform (used on the iPhone and iPad) to competing operating systems like Android or Windows Phone without losing texts in the process. The Deregister iMessage page lets users easily deactivate the Apple proprietary messaging service linked to their phone number so that they can get text messages on a new phone.
It's unclear when exactly the service was launched, but an FAQ from Apple about it was "last modified" on October 22, meaning it may have quietly rolled out at the end of last month. Apple did not respond to requests for comment about the deactivation tool.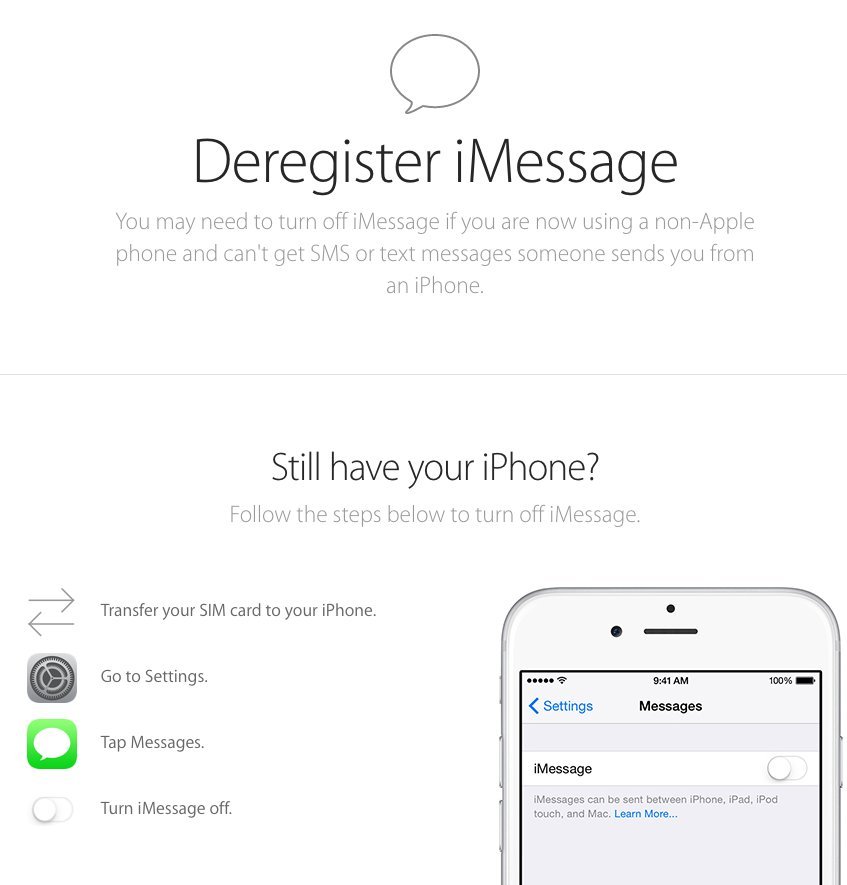 Users no longer have to worry about iMessage eating their texts.
The tool seems fairly simple: If you don't have your iOS device anymore, just punch in your phone number, get a code, input it into the tool and you're officially off of the iMessage service.
For those who still have an iOS device but plan to switch, the Deregister iMessage page gives instructions for quickly turning off iMessage in "Settings."
Users who switched away from iOS have long reported not getting texts from previous iMessage contacts. Apparently, this happens because Apple sends iMessage data through its own servers instead of your cell-phone service provider's network.
Apple was sued over this issue earlier this year. Following the lawsuit, Apple reportedly tweaked software to make it easier for support staff to help customers with the issue. Apple did not respond to requests for comment about that lawsuit and whether the new Deregister iMessage page was related to it.