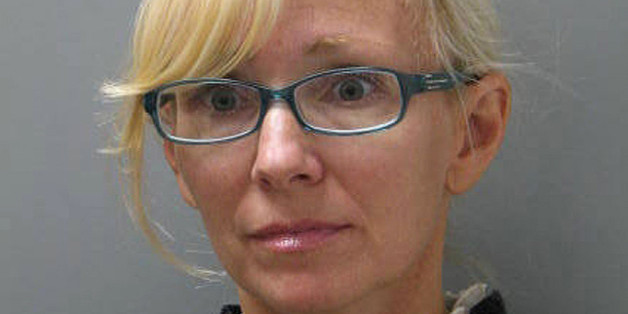 The wealthy husband of accused chid rapist Molly Shattuck has won an expedited divorce from his estranged wife.
Mayo Shattuck, who is the non-executive chairman of energy provider Exelon, filed for a divorce Oct. 6, amid the criminal investigation into his wife's alleged sexual assault of a 15-year-old boy.
WBAL reports that the divorce was granted Nov. 3, and all legal documents related to the case were sealed. According to the station, the divorce was granted far quicker than the three months normally required in Maryland.
The couple announced they were separated in March, when Molly Shattuck told the Baltimore Sun that "there was no animosity in [their] parting," and that they had no immediate plans to divorce.
Molly Shattuck, 47, once made history as the oldest woman to become an NFL cheerleader. On Nov. 6 she was indicted in Delaware on nine counts, including two counts of third-degree rape, four counts of unlawful sexual contact and three counts of providing alcohol to minors.
The woman is accused of meeting her victim through her son on Instagram.
Court documents obtained by the News-Journal state that the woman's son appears to have sent the victim his mother's cell phone number, along with the message, "You should text my Mom, she is obsessed with you."
Shattuck allegedly engaged in a variety of illicit sex acts with the boy, including two incidences of oral sex, while they stayed at a Delaware beach house over Labor Day weekend.
Shattuck pleaded not guilty to the charges last week.
Like Us On Facebook |

Follow Us On Twitter |

Contact The Author
BEFORE YOU GO
PHOTO GALLERY
Teacher-Student Sex Abuse Cases