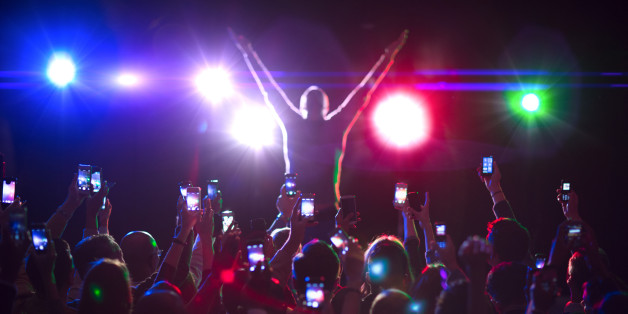 Phone bans at concerts have become common practice for artists who are sick of looking out at a sea of glowing phones and playing to an obnoxiously large percentage of fans who are watching the show through a tiny screen.
"Put that shit away as a courtesy to the person behind you and to Nick, Karen and Brian," the Yeah Yeah Yeahs posted on a sign outside one of their shows last year in New York City.
She & Him took a cute approach at a stop in Toronto.
She & Him (@sheandhim) is about to take the stage at @turfTO! This is going to be epic. pic.twitter.com/vHlWKpv8Bu

— Live in Limbo (@LiveinLimbo) July 5, 2013
While these bans have been applauded on social media and largely respected at music venues, a few determined videographers tend to slip in at each show. Prince posted a set of "Purple Rules" that included no photography or cell phones, and rogue Instagrammers still managed to sneak videos. When The Eagles played to 11,500 fans in Michigan in September, the venue used ushers with flashlights to enforce the phone-free policy, which ended up getting at least one fan ejected after she refused to turn off her smartphone.
Added security is disruptive in itself and can't police every concertgoer's phone use inside the show. And while people are increasingly aware that filming concerts is annoying, not everyone can be shamed into putting their phones away. That's where technology can help would-be amateur photographers stop detracting from the live concert experience.
"Until social norms catch up to new technology, there's going to be a period of time where we have to set up the structure we want," said Graham Dugoni, founder and CEO of Yondr, the company behind a new lightweight case that locks a smartphone inside. Some concert spaces around San Francisco started using the cases in September, and Yondr is expanding to venues and even school districts in other regions. Yondr explains how the case works on its website:
As people enter the venue, our staff will place their phones in Yondr cases.

Once they enter the phone-free zone, the cases will lock. While all customers will maintain possession of their phones, they are now free to enjoy the experience without distraction.

If at any point they need to use their phones, they can step outside of the Yondr phone-free zone to unlock it.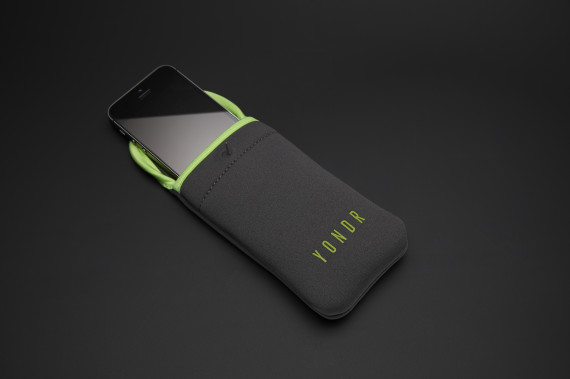 Those who feel they can't put away their phone for the length of a show may manage to evade the system, but it's an unpopular decision.
"I've seen people pull their phones out, whether they smuggled them in in their underwear or what have you," Dugoni said. "What I saw happen was that people around them instantly shunned them and were making fun of them."
There's also an app for fans who want to film the show but understand their behavior is annoying. The free iOS camera app Kimd allows users to take photos and videos with the phone's screen dimmed and camera flash disabled.
Social shifts may eventually be enough to keep people from filming. When Kate Bush asked fans to put away their phones during her Before the Dawn tour this summer, they almost all respected her request.
"I didn't see one person lift a phone," a fan told The Guardian. "They say 35 years ago that Kate Bush moved rock concerts on, well she's done it again I think."
One exception was fellow singer Lily Allen who flouted the rule and posted a photo from one of the shows on Instagram -- not without criticism from disappointed followers.