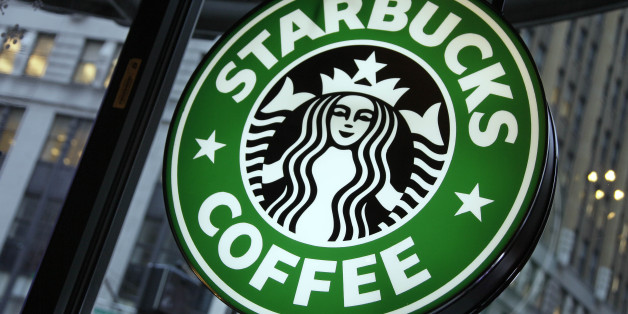 When Starbucks opened its first location in Williamsburg, Brooklyn, a collective groan rang out in the streets and you could hear people murmuring, "There goes the neighborhood." While the neighborhood may have "gone" a few years ago -- Williamsburg is now home to the highest rents per square foot in the borough, says MNS Real Estate managing director Jonathan Tager -- the addition of Starbucks is like the nail in the coffin. Williamsburg's first Starbucks opened in July, and a second one already opened last Monday, November 3. The appearance alone of this second Starbucks is enough to worry Brooklynites about the state of independent coffee shops in the area, but the description will send disgruntled shivers down the back of anyone who's listening.
According to DNA Info, the new Starbucks location in Williamsburg is going to be the "the coolest Starbucks you're ever going to go into." At least that's what one of the employees (who are called "partners" in Starbucks speak) said on Monday to try to lure passerby into the store. The Starbucks will have live music, seminars on coffee that may include tastings, and artwork from local artists. Incidentally, Williamsburg's first J. Crew, which the New York Observer reports opened on September 26, will also feature art from local artists. You know, the ones who fled the neighborhood long ago, Gothamist pointed out.
DNA Info reported that according to Brandon Giles, the Starbucks' manager, "this location is different from all the others because it was designed to fit in with the neighborhood's existing coffee culture." Sure, not every independent coffee shop in Williamsburg has its own 29,000 square foot space with seats for more than 50 people, to say nothing of the Caramel Brulée Frappuccinos® and Protein Bistro Boxes. But what's wrong with a few globally mass-marketed products if there's live music and locally-made artwork?
After visiting the store, with its exposed brick and long wooden tables, an accountant commented that, "The aesthetic matches the area. The company understands the customer." Maybe a little too well. In a fatal twist of irony, the hipster haven where residents once prided themselves on their anti-establishment lifestyles is now home to a corporate giant, desperately trying to fit in. Hipsters love their irony, after all. Don't they?
(h/t DNA Info)
Want to read more from HuffPost Taste? Follow us on Twitter, Facebook, Pinterest and Tumblr.
BEFORE YOU GO
PHOTO GALLERY
World's Coolest Starbucks Stores