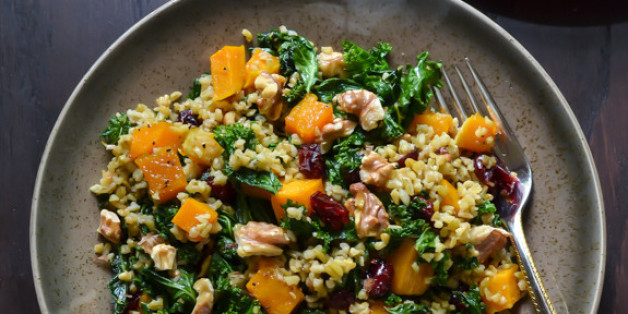 It's no secret that eating on a budget often ends up in eating a lot of processed food. Fruits and vegetables, especially if they're organic, are more expensive than most food you'll find in a bag. A study released last year in the British Medical Journal found that it costs $1.50 more a day, or $550 a year, to eat a healthy diet full of fruits and vegetables over one packed with processed foods -- and that doesn't account for any health care costs that might come from eating poorly.
Eating on a budget doesn't have to leave you confined to mostly processed food, however. Nor does it have to be a chore. If you stick to a few "commandments" of budget eating, you can build a foundation from which eating well and cheaply will follow easily. Planning in advance, to avoid impulse buys but also to maximize your ingredients, is the first rule by which to live. Other commandments include buying in bulk, using ingredients you can stretch -- like one roast chicken to make 17 meals -- and never letting anything go to waste, which will likely involve getting to know your freezer a little better and making use of food parts like broccoli stems and radish tops. It may sound daunting, but luckily you've got a world of food bloggers to help you out. Here are seven of the best food blogs for eating on a budget.
PHOTO GALLERY
Food Blogs For Eating On A Budget
Want to read more from HuffPost Taste? Follow us on Twitter, Facebook, Pinterest and Tumblr.
BEFORE YOU GO
PHOTO GALLERY
Eat Healthy On A Budget