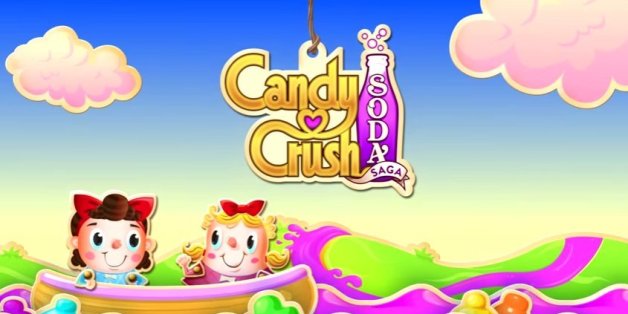 "Candy Crush" fans, it's time to get excited. A sister to the mega-hit puzzle game has finally made its way to iOS and Android.
The new game, which was released on Facebook in October, launched on smartphone devices on Tuesday. It's called "Candy Crush Soda Saga," and the concept is fairly similar to the original: You're still in the world known as "Candy Kingdom," and you're still matching three or more candies in horizontal or vertical rows.
There are five new levels, including one in which you fill a board with soda by matching new bottle icons (hence: "soda saga") and another involving floating gummy bears.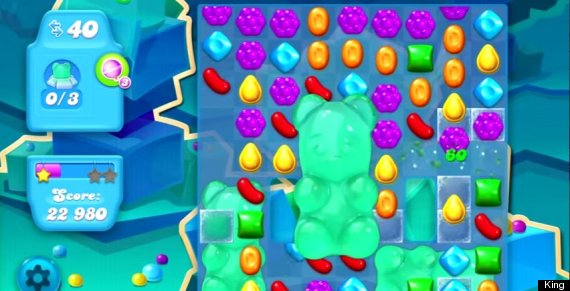 Free the floating bears!
You'll also be challenged to release the bears from honey, chip them out of ice and finally clear the board of chocolate. There are 135 levels, with more to come.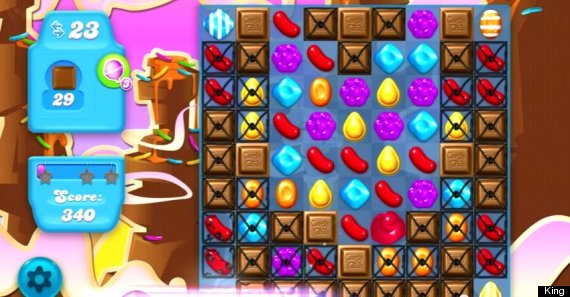 Destroy all chocolate!
Like the original, the game is free to download, but there are in-app purchases that help you advance. Or you can continue to beg your friends for lives via Facebook.
The game's developer, King Digital Entertainment, which went public in March, has more than 495 million monthly active players across all its games. Candy Crush alone has around 348 million monthly users, the company recently reported.
While the games are lucrative -- Candy Crush generated $264 million just in the last quarter -- the company's stock has been up and down lately.