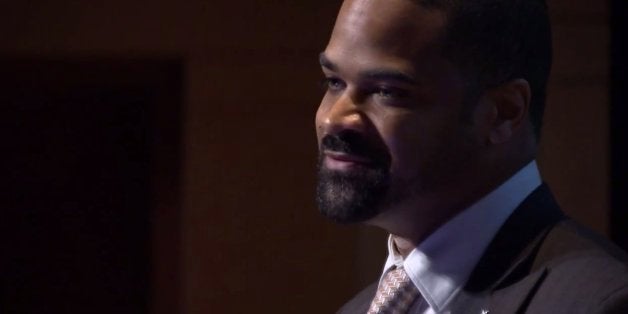 Got Your 6 wants all Americans to see the military community like it does.
The nonprofit, which works to empower military members to become leaders in their own communities after serving, launched its Storytellers 2014 series this week on YouTube. The initiative features "some of our country's best and brightest veterans" in business, politics, the arts and everything between explain their ideas to make positive change.
Watch six Storytellers share their thoughts below:
More Leadership to Silicon Valley
Don Faul: Head of Operations at Pinterest, served as an Infantry and Reconnaissance leader in the U.S. Marine Corps
I've Spent My Life Unf--king Problems
Becky Kanis Margiotta: Co-founder of the Billions Institute, commanded two Special Operations/Airborne companies in the U.S. Army
Can You See the Existential Threats?
Eli Williamson: Director of the Veterans Program at the Robert R. McCormick Foundation, former staff sergeant with the U.S. Army
Michaela Coplen: Essayist, poet and advocate, from a military family
Phil Klay: Author of the short story collection "Redeployment," Marine Corps veteran
Bridging the Civil-Military Divide
Emily Nunez Cavness: Co-founder of Sword & Plough, active duty U.S. Army Officer
BEFORE YOU GO