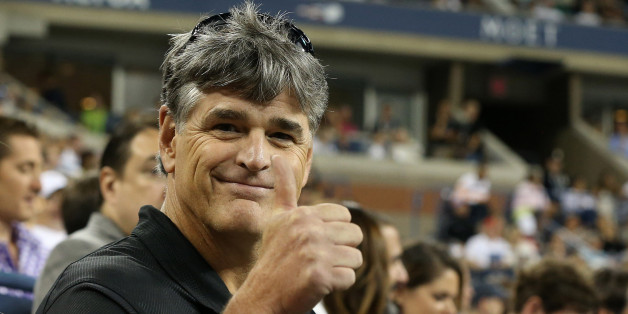 The war of words between Jon Stewart and Sean Hannity is getting uglier by the day.
On Tuesday, the "Daily Show" host was quoted in Rolling Stone as saying his nemesis is "probably the most loathsome dude" at Fox News. Hannity fired back, sending Politico a list of complaints against Stewart's "beloved president," Barack Obama.
"Jon's problem is he has his head so far up Obama's ass he cannot see clearly," Hannity said in the statement. "He is obviously better suited to reading his joke writers' material, and making his clapping seal audience happy."
Hannity also bashed Stewart's 2010 "Rally to Restore Sanity and/or Fear" for including "Fatwah supporter Cat Stevens," referring to singer/songwriter Yusuf Islam, who once publicly backed threats against author Salman Rushdie over his book, "The Satanic Verses."
Stewart later indicated that he regretted the decision.
Fox News is a regular target on "The Daily Show," with Hannity often getting the sharpest barbs. In April, Hannity claimed Stewart is "obsessed" with him. It was one of the few times the two have agreed on anything.
BEFORE YOU GO
PHOTO GALLERY
Sean Hannity's Most Incredible Videos