When this grandmother found herself a victim of a crime, these officers did a lot more than what their job description required.
Julia Brecht, 86, of Aurora, Colorado, was doing some routine grocery shopping at a Super Target in late October when a thief snatched her purse and ran off, ABC7 reported. The store's loss protection department called the Aurora police, and Officers Craig Hess and Robert Little answered the call. The pair made sure that Brecht, a great-grandmother, got home safely, and finished up her grocery shopping for her.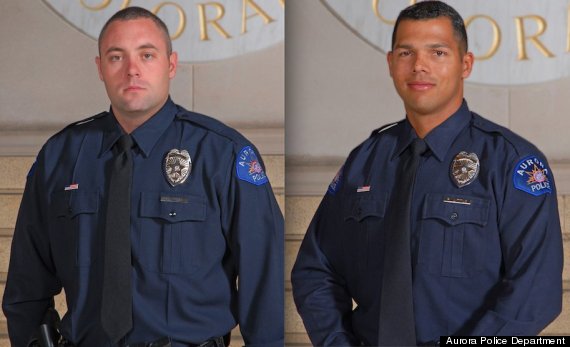 Officer Hess, Left, and Officer Little, Right.
"They went far beyond what any person like me would expect," said Brecht told the source.
The 86-year-old said she needed to get back to her husband quickly after the theft, as she cares for him around the clock, because he is blind and in a wheelchair, according to ABC7. Hess and Little wasted no time, and helped her cancel her credit cards. Then, they got to shopping.
"They grabbed my shopping list. They bought the groceries. One brought me home. They went back to Target and brought my car home," Brecht told ABC7 of the cops' errand, which included buying a roast and cake mix.
While the cops already did more than expected, they had one more good deed up their sleeves. The two went to the hardware store and purchased new locks for the great-grandmother.
Brecht said she's grateful for the officer's extra efforts, as was their own police department.
"We are extremely proud of our officers' efforts to help the victim in this case. This is just one example of the fine work that our officers do every day for the citizens of Aurora," Sgt. Chris Amsler, public information officer for the Aurora Police Department, told The Huffington Post in an email.
BEFORE YOU GO
PHOTO GALLERY
Dancing Traffic Cops