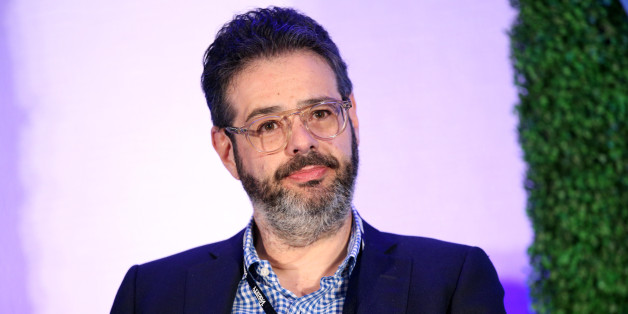 NEW YORK -– Fusion CEO Isaac Lee hopes that the several hundred activists, technologists and artists who will converge next week in Washington, D.C., for his company's RiseUp summit, as well as the countless others who will engage through social media, will help to "rebrand politics in a positive way."
"Youth protest is great, but once you are on the streets and you have the attention of people, what are you going to do with that?" Lee said in an interview with The Huffington Post. "If you want to be part of the solution, well, then, you ought to engage in a democratic way."
The upstart media company's RiseUp summit on Nov. 19 will include youth leaders from movements that have had a local impact and and gained global attention through social media, whether they originated in Egypt (#Tahrir), Hong Kong (#OccupyCentral), Venezuela (#SOSVenezuela) or the United States (#Ferguson).
Egyptian activist Wael Ghonim and members of Russia's Pussy Riot are a few of the panelists scheduled to appear at the summit. Sen. Cory Booker (D-N.J.) and U.S. Ambassador to the United Nations Samantha Power will also attend, and will be interviewed on stage by Fusion hosts Alicia Menendez and Jorge Ramos, respectively.
Lee stressed that the Fusion-hosted summit will consist of more than the one-time gathering in Washington, which will be live streamed and accompanied by related content for TV, digital and social. There will also be hackathons in New York and Miami, along with film screenings and a heavy social media component to draw participants around the world. RiseUp even has its own anthem.
"This is not an event or a concert or a documentary or a web series or a social media campaign," Lee said. "It's all of them."
RiseUp's multi-platform nature and its focus on millennials echoes the direction in which Fusion has been headed as a media company.
Fusion launched just over a year ago as a joint cable and digital venture between Univison and the Disney-ABC Television Group, and was initially aimed at young, English-speaking Hispanic-American viewers. The company has since rebranded itself as a news and cultural destination for the millennial generation more broadly.
In recent months, Fusion has caught the attention of the media industry by scooping up digitally-minded journalists from outlets like The Atlantic, Vice, Reuters, Jezebel, Forbes and New York magazine. Several of these hires -- Anna Holmes, Felix Salmon, Alexis Madrigal and Tim Pool -- will be moderating panels Wednesday.
Marcus Brauchli, the chair of RiseUp, told HuffPost that the summit is an opportunity for Fusion "to put a stake in the ground and say that this is the type of conversation they want to be a part of … and want to drive forward."
"It's not a right-left thing," Brauchli added. "There is an element of youth versus previous generations to this, which aligns quite well with Fusion."
Brauchli, a former top editor at The Wall Street Journal and The Washington Post, said the idea for the summit grew out of a conversation he had with Lee last spring about the intersection of social and political protests and technology.
"Long before events like Ferguson, long before Hong Kong and the climate change protests, he and I were talking about how young people all over the world are simultaneously inspired by each other, perhaps to some degree guided by or empowered by technology, looking at ways they can change the world," Brauchli said.
Brauchli said Wednesday's event will provide leaders from these and other movements with an "unprecedented opportunity to learn from each other and understand the potential and possibility of these movements, and to inspire other people to take control of their world."