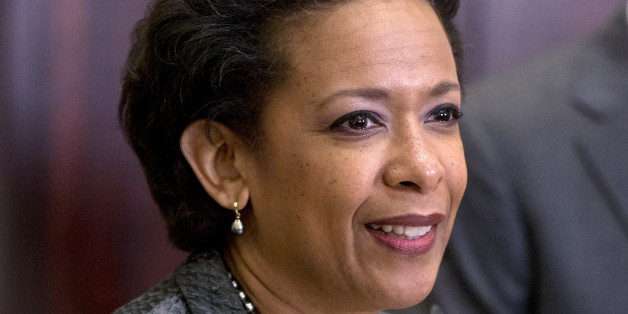 President Obama has nominated Loretta Lynch to be the next attorney general taking over for Eric Holder who resigned in September.
Lynch is a celebrated U.S. attorney, championed by Obama during the White House ceremony for her humility as well as her fierce commitment to civil rights.
Behind the Harvard law degree and 30 years of experience is a woman whose roots trace back to the Jim Crow-era South and a family that boasts five generations of Baptist ministers.
Leonzo Lynch, the attorney's brother, is the Vice President of the General Baptist State Convention of North Carolina and head pastor of Ebenezer Baptist Church in Charlotte. Lynch's father was also a pastor and received special mention from Obama during Saturday's nomination.
Describing the history behind Lynch's dedication to civil rights, the president described how the 55-year-old North Carolina native "rode on her father's shoulders to his church, where students would meet to organize anti-segregation boycotts."
"She was inspired by stories about her grandfather, a sharecropper in the 1930s," Obama said, "who helped folks in his community who got in trouble with the law and had no recourse under the Jim Crow system."
In a 2012 acceptance speech for the Emory Buckner Medal for "Outstanding Public Service," Lynch described the important connection she felt to the award's namesake as fellow children of pastoral lineages. She also elaborated on why this aspect of her history plays a central role in her life and work.
"From this world, even if one is not devout, one gains a sense that we are all here to work for something greater than ourselves. One is taught that service is the rent we pay for living here on this Earth, and that helping someone else is the best way to feel better about one's self."
Lynch went on to detail some of the sacrifices her family members made over the generations, each of which have helped her get to where she is today. One important relative in this lineage was her grandfather, a sharecropper and pastor in rural North Carolina who sheltered black people from law enforcement at a time when "an accusation could mean your life, whether true or not."
Her grandfather's commitment to justice in the midst of discrimination, Lynch said, continues to play an important role in her outlook on life.
"If he could risk so much for others and for the principles of justice, so hard to achieve in an unjust world," Lynch said, "nothing I could face raises any fear within me."
BEFORE YOU GO
PHOTO GALLERY
Christian Women You Should Know