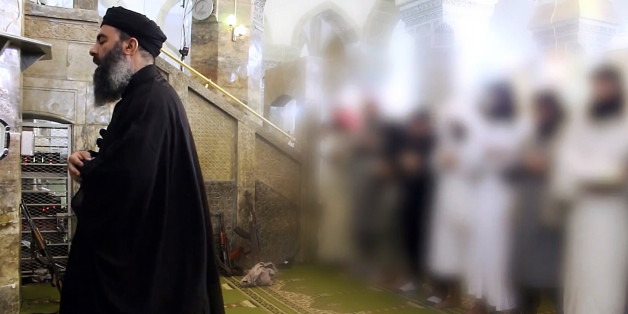 Every week, we bring you one overlooked aspect of the stories that made news in recent days. You noticed the media forgot all about another story's basic facts? Tweet @TheWorldPost or let us know on our Facebook page.
Unsubstantiated reports earlier this week suggested that Abu Bakr al-Baghdadi, the leader of the Islamic State militant group, had been wounded or perhaps even killed in a U.S. airstrike. However, a new audio recording, purportedly of al-Baghdadi speaking, emerged on Thursday that most likely quashes hopes of the leader's demise.
While the lengthy audio release marks the unwelcome return of the leader after a weeklong silence, many wondered during that time whether al-Baghdadi's death would really have signaled the defeat of the Islamic State. Multiple analysts have pointed out that killing a group's top leaders is not a panacea, and generates mixed results at best. In the case of the Islamic State, it will take more than killing al-Baghdadi to comprehensively degrade the highly organized group's capabilities.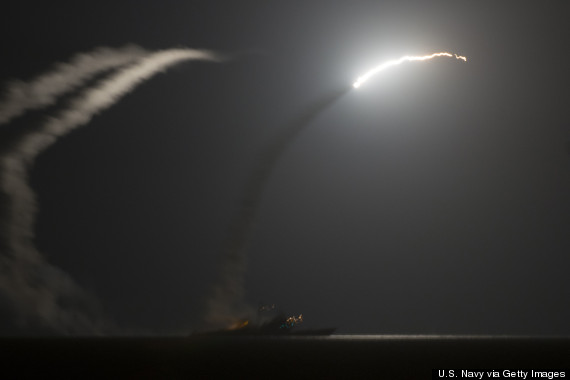 In this handout image provided by the U.S. Navy, the guided-missile cruiser USS Philippine Sea (CG 58) launches a Tomahawk cruise missile on September 23, 2014 in the Arabian Gulf. (Photo by Mass Communication Specialist 1st Class Eric Garst/U.S. Navy via Getty Images)
Writing in The New Republic in September, former CIA counterterrorism analyst Aki Peritz warned against what's known as "The Big Man Theory of Counterterrorism." While it's natural, and desirable, to seek out the defeat of the most instrumental and prominent figures in a terror organization, Peritz explains, history has shown this doesn't always have the intended effects.
Peritz notes that a number of terror groups, including al Qaeda, have persisted despite the death of several of their key leaders. Even the Islamic State, also known as ISIS or ISIL, has been through multiple leaders. Abu Musab al-Zarqawi, the leader of al Qaeda in Iraq, a predecessor to ISIS, was killed in an airstrike in 2006. Abu Ayyub al-Masri and Abu Omar al-Baghdadi, two other Islamic State leaders, were killed by a tank blast in 2010.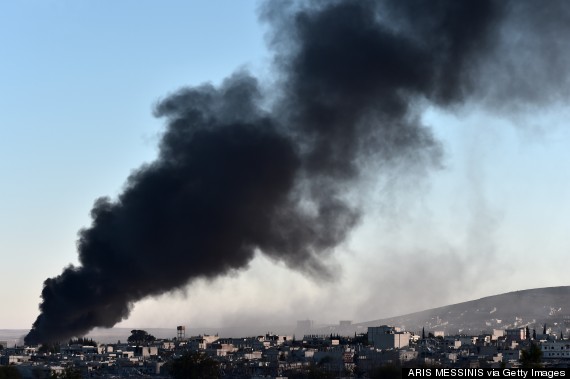 Smoke rises after an airstrike from US-led coalition against IS militants in the Syrian town of Kobani, also known as Ain al-Arab, as it is seen from the Turkish southeastern border village of Mursitpinar, Sanliurfa province, on November 8, 2014. (ARIS MESSINIS/AFP/Getty Images)
In his 2003 study of suicide terrorism, international security expert Robert S. Pape found that only one out of the 11 major terrorist organizations he studied actually ceased its activity due to the death of its leadership, which is sometimes known as decapitation. "Although the decapitation of suicide terror organizations can disrupt their operations temporarily," Pape wrote, "it rarely yields long term success."
More work has been done on the subject since Pape's report, expanding the inquiry beyond suicide terrorism and taking a longer historical lens. University of Chicago professor Jenna Jordan has studied the activity of nearly 100 different terror organizations beginning in 1945, and found that "simply focusing on the leadership of a terrorist organization rarely brings about the group's demise."
Of course, as with almost anything in international affairs, these studies have been challenged. Bryan Price of the U.S. Military Academy argues that there are some notable cases of success, for example, the degrading of the Kurdistan People's Party after the arrest of its leadership -- which is the one successful example mentioned in Pape's report.
While these disagreements will likely require more research to refine what does and doesn't work about leadership decapitation, what's evident is that terror groups are often heavily structured and networked entities that are, unfortunately, difficult to completely eliminate.
BEFORE YOU GO
PHOTO GALLERY
Syria War In October