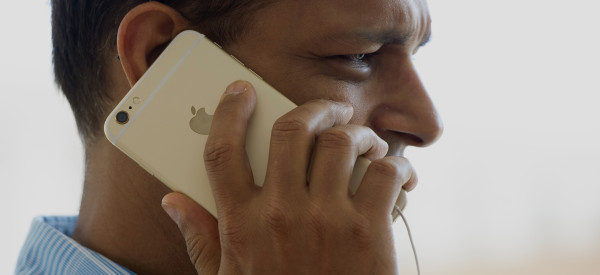 TOP STORIES
SPY PROGRAM TARGETS U.S. CELL PHONES "The Justice Department is scooping up data from thousands of mobile phones through devices deployed on airplanes that mimic cell phone towers, a high-tech hunt for criminal suspects that is snagging a large number of innocent Americans, according to people familiar with the operations … The program is the latest example of the extent to which the U.S. is training its surveillance lens inside the U.S. It is similar in approach to the National Security Agency's program to collect millions of Americans phone records, in that it scoops up large volumes of data in order to find a single person or a handful of people." [WSJ]

IMMIGRATION ACTION IMMINENT DESPITE GOP BACKLASH "President Obama will ignore angry protests from Republicans and announce as soon as next week a broad overhaul of the nation's immigration enforcement system that will protect up to five million unauthorized immigrants from the threat of deportation and provide many of them with work permits, according to administration officials who have direct knowledge of the plan." The administration is still trying to decide whether to act next week or mid-December. The GOP is considering its next move, with some looking to shutter the government in retaliation. And Charles Krauthammer has begun calling for Obama's impeachment in anticipation of the move. [NYT]
MASSIVE NUCLEAR PROBLEMS REVEALED IN PENTAGON REPORTS Safety repairs are expected to cost billions. [NYT]
ISIS, AL QAEDA AGREE TO WORK TOGETHER "Militant leaders from the Islamic State group and al-Qaida gathered at a farm house in northern Syria last week and agreed on a plan to stop fighting each other and work together against their opponents, a high-level Syrian opposition official and a rebel commander have told The Associated Press." A new recording features ISIS leader Abu Bakr al-Baghdadi, who was reportedly injured in a U.S. airstrike. ISIS also announced this week that it plans to mint its own currency. [AP]
EBOLA PATIENT POTENTIALLY HEADED TO NEBRASKA Dr. Martin Salia, a Sierra Leone national with a U.S. green card, may head to the U.S. Saturday for treatment for the deadly virus if he is stable enough to make the trip. [WSJ]
MULTIPLE SECRET SERVICE ERRORS IN WHITE HOUSE JUMPER BREACH A Department of Homeland Security report highlights a number of security errors in the Secret Service's handling of the breach. [NYT]
PUTIN'S POWER PLAY BEFORE THE G-20 SUMMIT "Vladimir Putin is underlining his presence at a major summit of world leaders in Australia by stationing warships in waters off the country's northeastern coast, prompting the Australian prime minister [Tony Abbott] to angrily accuse Russia of trying to reclaim the "lost glories" of the Soviet Union … Abbott, who had previously said he would physically confront the Russian president over the Flight 17 disaster that killed 298 people, including 38 Australian citizens and residents, did little to dampen tensions with his latest critique of Putin's Russia." [AP]
WHAT'S BREWING
RYAN ANDERSON TALKS GIRLFRIEND GIA ALLEMAND'S SUICIDE "Upstairs in his house he has the green dress from the night they met, in the Bahamas. He keeps it in a safe with other mementos: photos, cards, the silver giraffe necklace she loved so much. He hasn't opened the safe in nearly a year. He can't bring himself to. He is just now catching up on the shows they used to watch together, whole seasons of Game of Thrones and Homeland. It feels wrong, but he has to move on." [Sports Illustrated]
REDDIT'S CEO RESIGNED Allegedly over a new office. [Business Insider]
PLEASE WEAR YOUR CONTACTS PROPERLY Otherwise, you might join the one million Americans that get eye infections every year from improper contact use. [WaPo]
DON'T DO THIS WHEN SOMEONE IS HAVING A PANIC ATTACK Telling them to calm down is not helpful. [HuffPost]
HERE'S WHAT HAPPENS TO YOUR BODY ON A PLANE Say goodbye to your taste buds. [HuffPost]
BENEDICT CUMBERBATCH DOES CELEBRITY IMPRESSIONS His Michael Caine and Matthew McConaughey are spot on. [HuffPost]
KATE MIDDLETON MET ONE DIRECTION Watch out, Prince William. [Daily Mail]
ON THE BLOG
GORE: CLIMATE DEAL SIGNALS 'GROUNDBREAKING PROGRESS' "By demonstrating their willingness to work together, the leaders of the United States and China are opening a new chapter in global climate negotiations. This bold leadership comes at a critical time for our planet when the costs of carbon pollution affect our lives more and more each day." [HuffPost]
BEFORE YOU GO
~ President Bush and President Clinton's social media banter could not be better.
~ All the reasons to get excited for "Wonder Woman."
~ These words are secretly acronyms.
~ Al Roker is attempting a 34-hour-straight weather broadcast, so his lack of sleep can explain why he forgot to turn off his live mic when he went to the bathroom.
~ This is what your favorite shows would sound like if Shonda Rhimes wrote ALL of TV.
~ Lots of things happen in elevators in movies.

~ Already wishing for summer? Here are 21 heated gadgets to make your day a bit warmer.
~ Don't dump your pet fish in the lake next door.
~ And the new trailer for "Fifty Shades of Grey" debuted last night.
Send tips/quips/quotes/stories/photos/events/scoops to Lauren Weber at lauren.weber@huffingtonpost.com. Follow us on Twitter @LaurenWeberHP. And like what you're reading? Sign up here to get The Morning Email delivered to you.