By their name alone, meatballs subtly hint at their main ingredient -- meat. And yet, these vegetarian meatballs are made with no meat at all, and they pull off the good work that a good meatball does. Who woulda thunk? Check these out: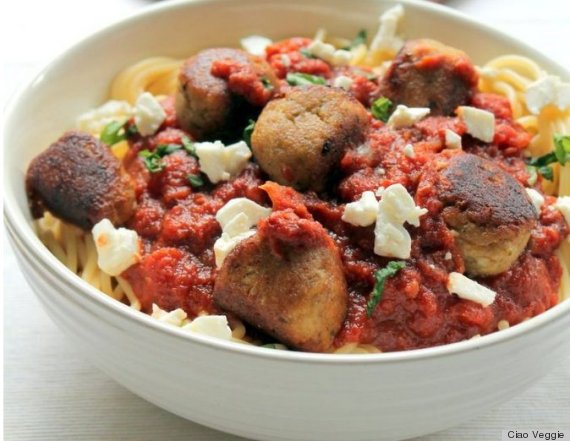 The secret is eggplant. Yes, marvelous eggplant gives these balls a "savory, meaty vibe," says blogger Ciao Veggie, who masterminded this recipe. Pulse breadcrumbs, cooked eggplant and a few other spices in the food processor and once the mixture sets, roll them into balls to pan fry. When they're brown and ready, eat 'em on their own, douse them in marinara or top them on spaghetti with a little bit of feta for a smart, Italian twist. Mama Mia, these meatballs are destined for tastiness. Get the whole recipe here.
Want to read more from HuffPost Taste? Follow us on Twitter, Facebook, Pinterest and Tumblr.
BEFORE YOU GO
PHOTO GALLERY
Vegan Cupcake Recipes