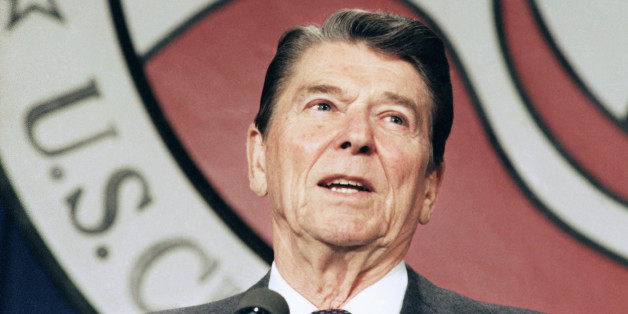 To understand how long overdue comprehensive immigration reform is, consider this: The last time the United States passed comprehensive immigration legislation, Republicans played a leading role in crafting the bill, the Berlin Wall had yet to fall, the U.S. had sided with Saddam Hussein in the Iran-Iraq War and the legalization of gay marriage was basically unthinkable.
Illegal immigration continued apace following the 1986 reform signed by then-President Ronald Reagan that legalized the status of nearly 3 million people, largely because of economic and demographic reasons that have little to do with border walls or nativist rhetoric.
These days, apprehensions for illegal immigration have plummeted to about a quarter of the peak of 1.6 million in the year 2000. Nevertheless, spending on border enforcement has skyrocketed. Immigration enforcement now takes up more money than all other federal law enforcement agencies combined. The number of Border Patrol agents has doubled to 20,000 over the last decade.
In response to opposition to reform in Congress, particularly among House Republicans, President Barack Obama is preparing to announce an executive action to offer deportation relief expected to apply to millions of undocumented immigrants.
Despite the fact that by any reasonable standard the problem of illegal immigration is more under control now than it has been over the last four decades, many continue to clamor for more border enforcement and fume at the possibility of executive deportation relief. U.S. Rep. Steve King (R-Iowa) has said the planned executive action will provoke a "constitutional crisis," while U.S. Rep. John Boehner (R-Ohio) is reportedly considering suing the Obama administration if the president goes through with it.
Despite their objections, the Associated Press reports that previous administrations, including those of Ronald Reagan and George H.W. Bush, have used their executive authority to shield undocumented immigrants from deportation.
To get an idea of how long overdue we are for another major immigration reform, here are nine seemingly intractable obstacles the world has overcome since the last time the United States passed comprehensive immigration legislation.
PHOTO GALLERY
Ways World Has Changed Since Last Immigration Reform