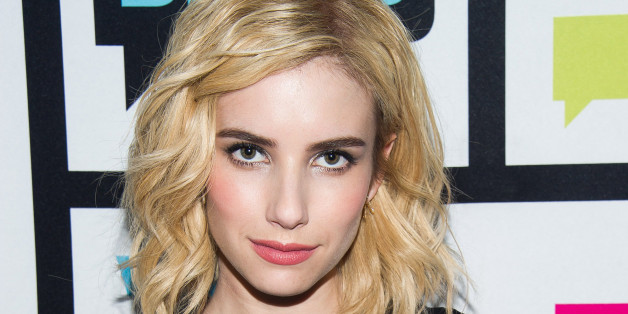 If you haven't seen actress Emma Roberts making waves on FX's "American Horror Story,", then you've probably seen her red carpet wins and her FOMO-worthy Instagram account.
So when we had the chance to catch up with the Neutrogena brand ambassador in New York City, we knew we wanted to talk about all things style and beauty. While Roberts loves the "idea of a strong brow, great lashes and a red lip," she delved into a topic that we find equally as important: wearing no makeup.
Growing up in the limelight, Roberts said she feels more comfortable in her own, natural skin. "I think I appreciate wearing no makeup more than other people because I have to wear it for work," she said. "I really feel like myself and confident without makeup on."
Roberts' makeup-free philosophy is something that she thinks all women should embrace, saying the confidence that she gains from wiping off her mascara and foundation is something that "all girls should feel."
Roberts is among many stars, including Jordin Sparks and Beyoncé, who have championed fresh-faced looks through selfies, makeup-free magazine covers and more.
Catch Emma Roberts on "American Horror Story," which airs Wednesdays, 10 PM EST on FX.
BEFORE YOU GO
PHOTO GALLERY
Emma Roberts