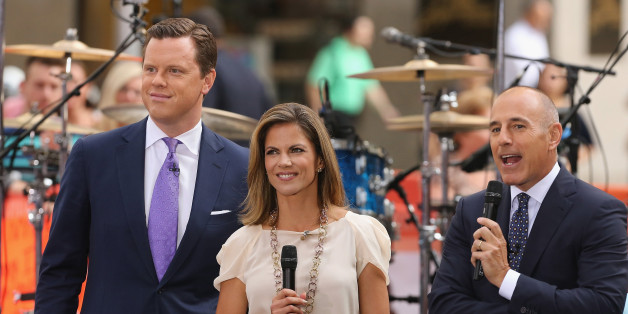 Despite reports claiming that "Today" co-hosts Natalie Morales and Willie Geist have been ousted from the morning show, NBC News said Wednesday that the rumors are false.
Us Magazine reported Wednesday that, according to an NBC source, Geist and Morales "were recently told they were fired." The report expanded on a future gig for Geist at CBS and talks of Morales joining ABC.
The rumors surfaced two days after top "Today" exec Jamie Horowitz was fired just 10 weeks after he took over as senior vice president and general manager of the "Today" brand.
But NBC News President Deborah Turness issued the following statement Wednesday, directly rejecting the rumors and standing by her entire team:
"NBC's TODAY has the best anchor team in morning television," she wrote. "The entire TODAY show anchor team -- Matt Lauer, Savannah Guthrie, Al Roker, Natalie Morales, Willie Geist, Carson Daly, Tamron Hall, Kathie Lee Gifford and Hoda Kotb -- are incredibly talented, valued and have our support. In response to the false rumors that have been circulated about our anchor team, NBC wants to be absolutely clear: The rumors are wrong -- period. This is the team we are committed to. And this is the team that our viewers turn to in the morning."