An extra-alarm fire at a former Chicago elementary school early Tuesday morning gutted the building -- and seriously disrupted the morning commute for thousands of train passengers -- but something eerily beautiful arose after the flames.
After firefighters used water to put out the blaze, the exterior of the former Mulligan School building was left covered in ice due to record-breaking cold weather in Chicago. The stunning images that resulted recall the photographs of the Harris Marcus Group building, which turned into a giant "ice cube" after Chicago fire crews tackled that blaze last winter.
No injuries were reported at the shuttered school, which was in the process of being converted into an apartment building and was granted city landmark status last year, but the fire did temporarily halt rail service on three of the city's rail lines after water hit the nearby train tracks and froze, DNAinfo Chicago reported.
As the Chicago Tribune reported last year, firefighting in cold weather presents unique challenges for fire crews, as fire hydrants are sometimes found encased in ice and the already unstable buildings themselves are made even more unsafe for firefighters once they are covered in heavy ice.
Below are shots from the scene of Tuesday's fire, taken by Chicago-based photographer Joshua Mellin.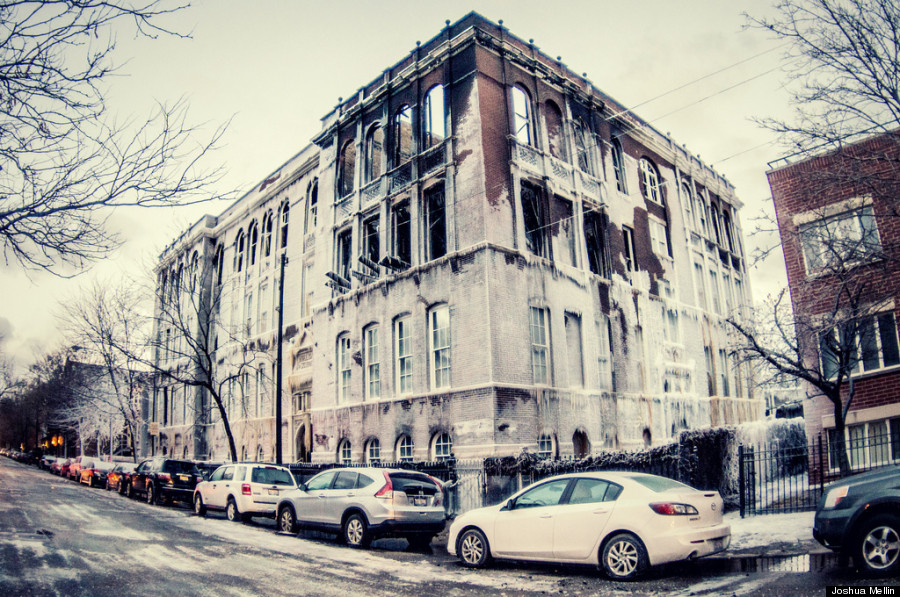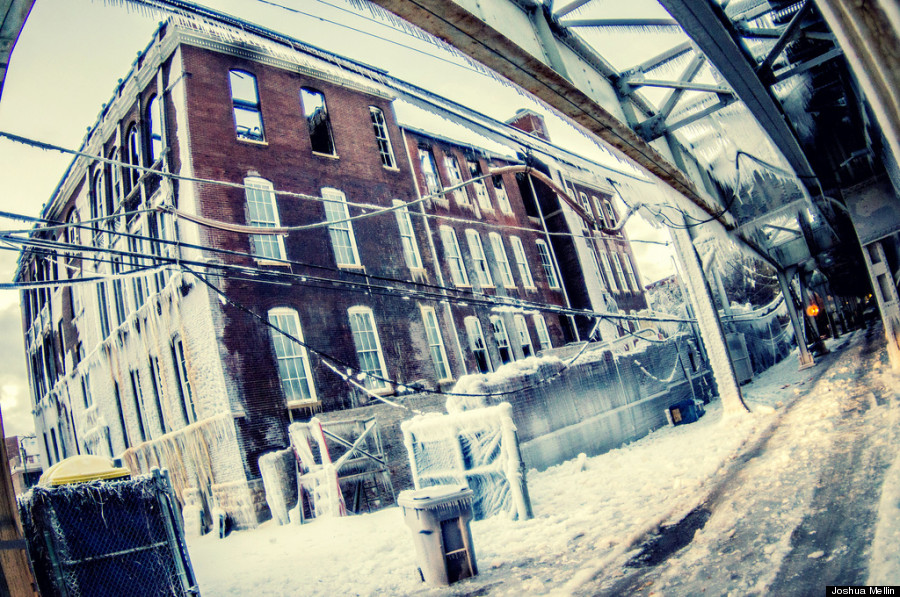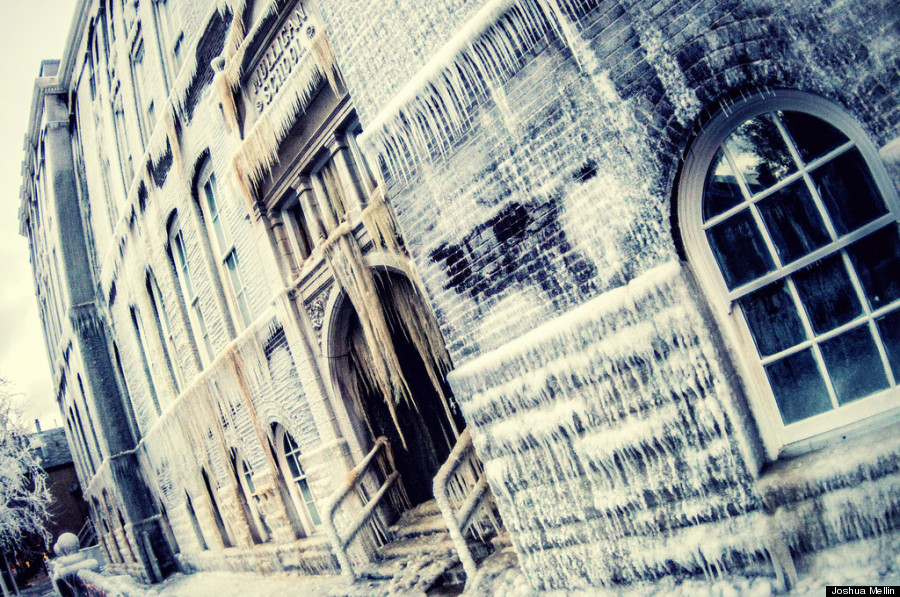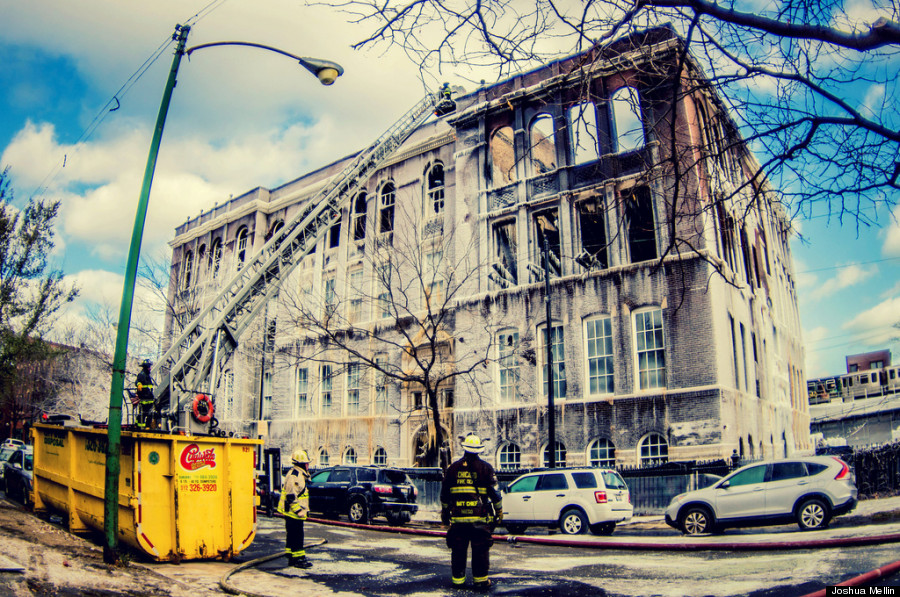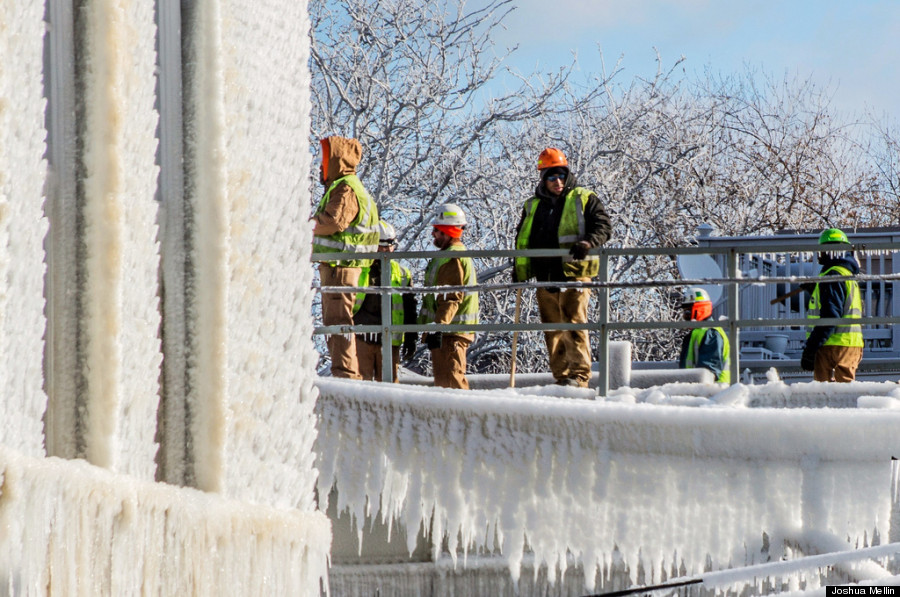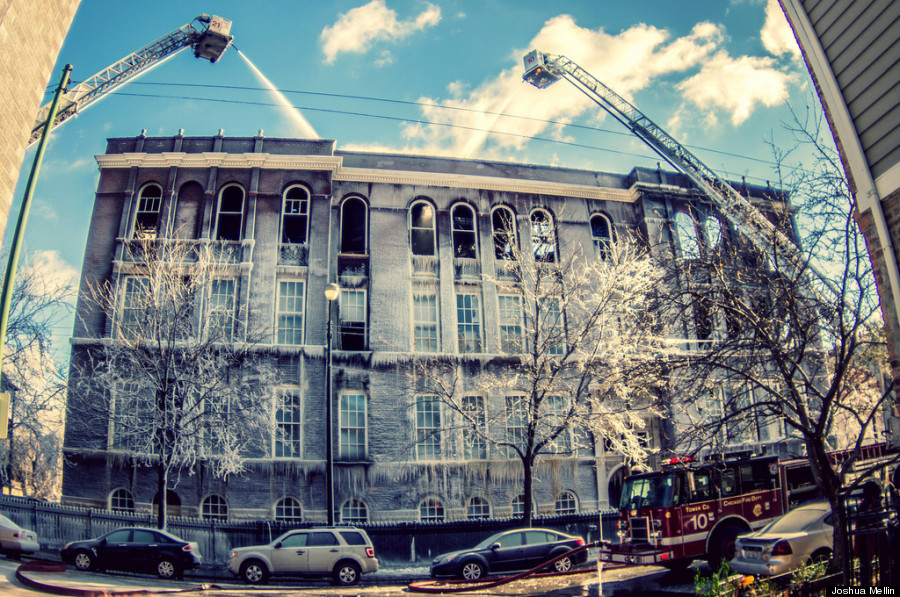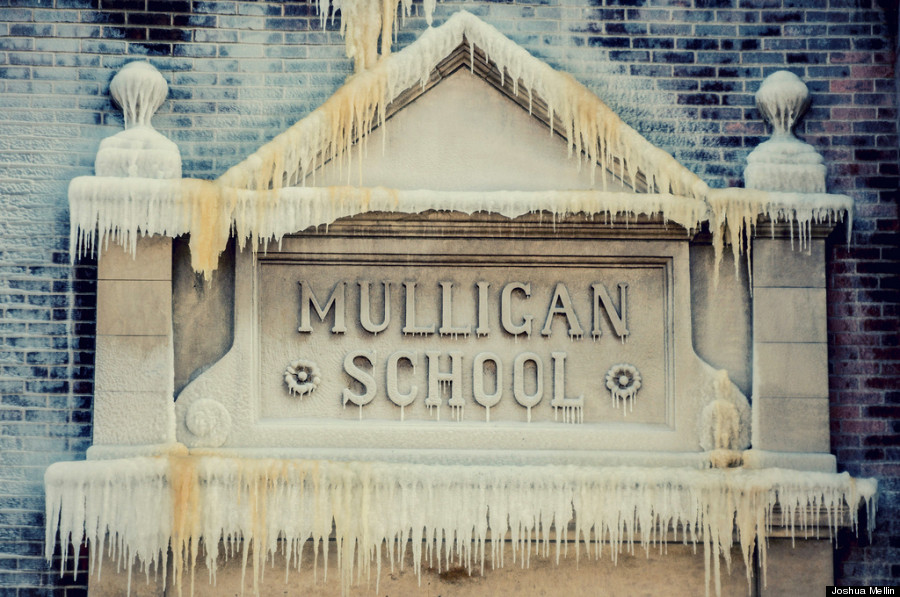 BEFORE YOU GO
PHOTO GALLERY
Winter Weather