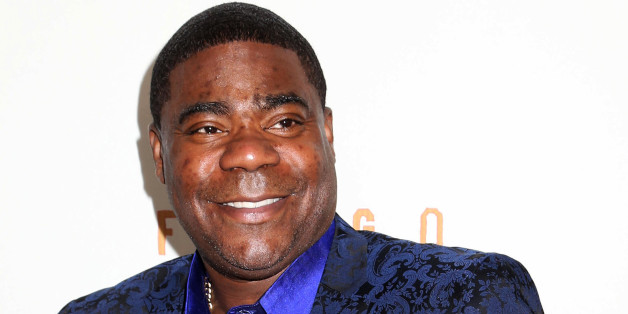 Tracy Morgan is still recovering from the brain trauma he sustained in a June car crash that left another dead.
Morgan's attorney, Benedict Morelli, told reporters outside federal court in Trenton, New Jersey, on Tuesday:
Mr. Morgan is a fighter. He's fighting to get better. And if there's a chance for him to be back to the Tracy Morgan he once was, he's going to try to do that. But we just don't know because of the severity of the injuries that he sustained and the fact that he had such a severe brain injury.
The comedian is currently pursuing a lawsuit against Walmart for negligence after one of the company's trucks struck a limousine carrying Morgan and six others. The accident killed one of Morgan's comedy writers, 62-year-old James "Jimmy Mack" McNair.
In September, following the release of court documents from Walmart which stated that the passengers' injuries were at least partly caused by their "failure to properly wear an appropriate available seatbelt restraint device," Morgan released a statement about the accident.
"After I heard what Walmart said in court I felt I had to speak out. I can't believe Walmart is blaming me for an accident that they caused. My friends and I were doing nothing wrong," Morgan said in a statement. "I want to thank my fans for sticking with me during this difficult time. I love you all. I'm fighting hard every day to get back."
BEFORE YOU GO
PHOTO GALLERY
Tracy Morgan