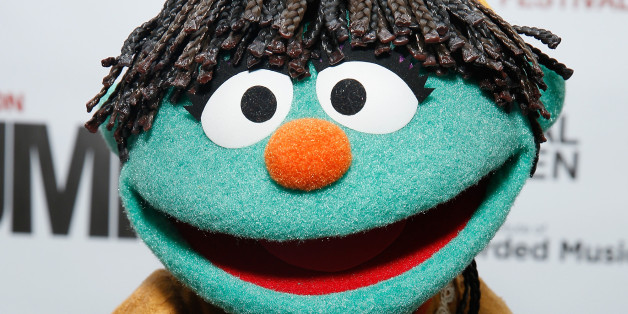 "Sesame Street" has deviated from its squeaky-clean image, but parents probably won't take issue with it.
Wednesday marks World Toilet Day, the advocacy event that raises funds and awareness for those who lack basic sanitation, and a new Muppet on the 123 block is helping to support the cause.
Six-year-old aqua-green Raya first joined the Sesame family in March to educate viewers about hygiene and sanitation. With funding help from the Bill and Melinda Gates Foundation, Raya is bringing her lessons about hand-washing and wearing shoes in the bathroom all the way to Bangladesh, India and Nigeria where sanitation is a particularly plaguing problem.
And she's proven to be pretty relatable even while discussing a taboo topic.
She sometimes forgets where she leaves her toys, and has a clever sense of humor.
"Why did the superhero go to the toilet?" Raya asked during an interview with NPR "Because it was her duty!"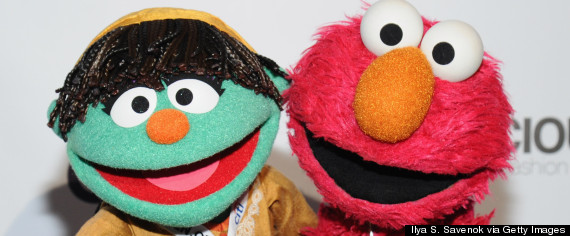 But Raya also focuses on the grave realities.
Across the globe, 2.5 billion people don't have access to sanitation and 1 billion people still defecate in the open, according to the U.N.
More people defecate in the open in India than anywhere else in the world, the Associated Press reported in May.
The practice leads to a host of health issues, including cholera, typhoid and diarrhea, which is the second leading cause of death of children under 5.
To help disseminate the message, the Sesame Workshop is collaborating with schools and community partnerships. It's giving out PSAs, a DVD and books and games on the topic.
But this isn't the first time Sesame Street has used a Muppet as a vehicle to tackle a difficult issue.
During a one-hour special in 2011, the show introduced Lily, a 7-year-old girl whose family struggles with hunger. It aimed to educate children about the obstacles food-insecure families face and demonstrate ways they find resources to thrive.
"Food insecurity is a growing and difficult issue for adults to discuss, much less children," Brad and Kimberly Paisley, who starred in the special, said in a release. "We hope that it will not only provide families with the tools they need to help them cope and live the healthiest life possible, but will educate the general population about the extent of food insecurity and hunger in the United States."
BEFORE YOU GO
PHOTO GALLERY
Toilets Around The World