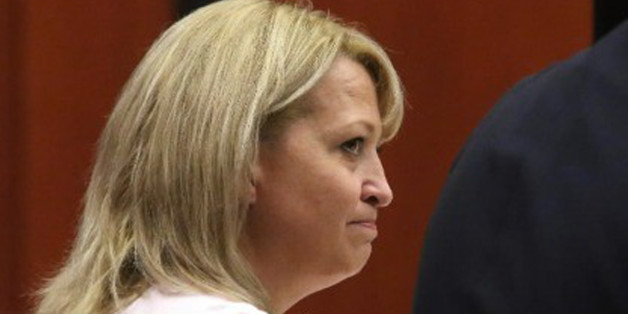 A Florida jury found Anita Smithey guilty on Thursday of the second-degree murder of her estranged husband.
Smithey, 46, claimed she'd fatally shot Robert Cline III while he raped her in bed on May 4, 2010. But prosecutors argued that she had been a consenting partner as they simulated date rape. When Cline refused to stop and leave, the prosecution said, Smithey shot him.
"You're not allowed to kill a houseguest who's overstayed their visit," Assistant State Attorney Kelly Jo Hines said, according to the Orlando Sentinel.
Jurors deliberated for three hours before convicting Smithey, according to TV station News 13 of Orlando.
It was revealed that Smithey misrepresented some aspects of the shooting. She arrived at a neighbor's house bleeding from her belly and asking for help after Cline was shot, according to an earlier Orlando Sentinel article. First, Smithey told the neighbor that Cline had stabbed her but she later admitted to knifing herself to make her claim of self-defense more convincing, according to arrest records the Sentinel cited.
The jury saw a video of Smithey telling Oviedo police that she stabbed herself, My Fox Orlando reports.
The defense maintained that cuts and abrasions on Smithey's body proved that the sex could not have been consensual, according to station WESH.
A judge ordered her jailed until sentencing on Feb. 2 in which she faces a term of 25 years to life behind bars.