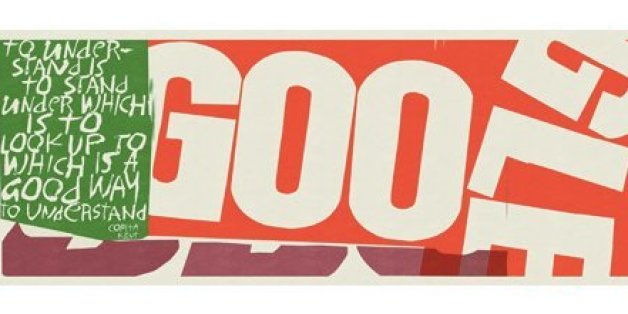 Today's Google Doodle honors Sister Corita Kent (1918 - 1986), an activist nun whose artwork spread her message of peace.
Kent joined the Order of the Immaculate Heart of Mary in 1936, according to VernissageTV. She started taking art classes, eventually earning a masters in art history from the University of Southern California.
She left her order in 1968 to pursue art full-time. However, her work was still very much infused with her unique spirituality. She would often place spiritual writing next to symbols of consumerism, Time reports.
While living in Los Angeles and Boston during 1960s and 1970s, Kent used text and colors to create vibrant silkscreen pop art. Kent was a strong advocate for peace during the Vietnam War. She also used her talents to create posters and billboards for the International Walk for Hunger, Physicians for Social Responsibility, and Amnesty International.
Her work can now be found in the world's top museums, including The Whitney, Museum of Fine Arts, Boston, and The Metropolitan Museum of Art in New York.
November 20, 2014 would have been her 96th birthday.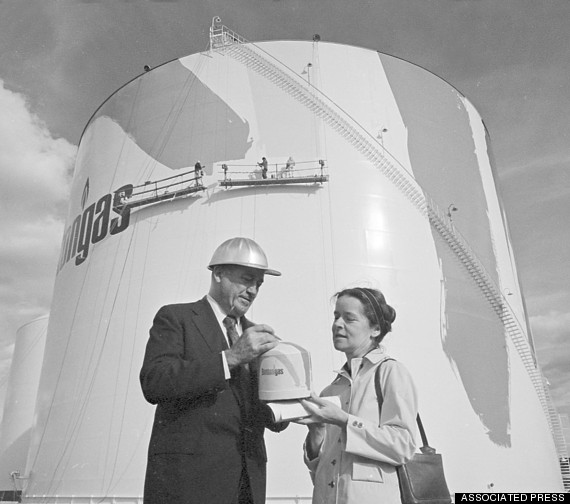 As painters cover 150-foot high Gas Co. tank with rainbow stripes, artist Corita Kent and Karl Kunberger, manager of gas supply and construction, looks at a finished model, in Boston, USA, on Oct. 19, 1971.
BEFORE YOU GO