Farmers and dancers; avid cyclists and socially conscious 7-year-olds: these probably aren't who -- or what -- comes to mind when outsiders think of Detroit. But they're a few of the thousands of people who call the city home, and the subject of a new exhibition.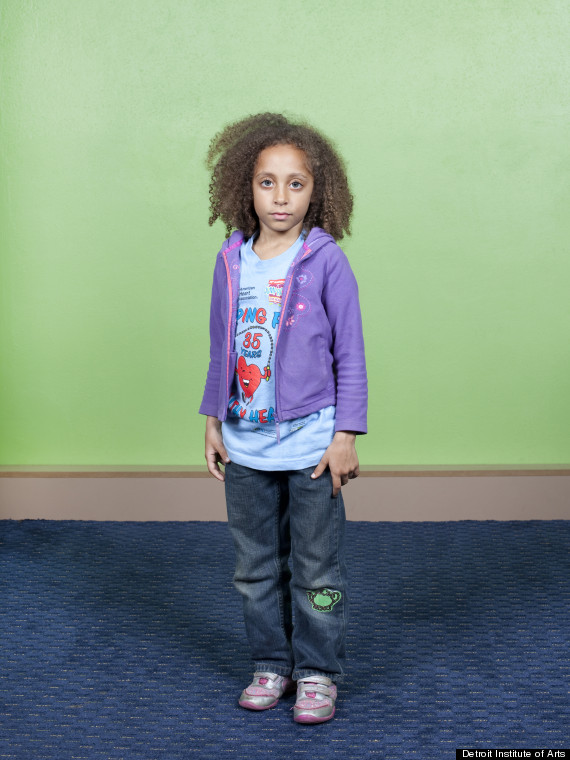 Lucia, The James and Grace Lee Boggs School, Corine Vermeulen, 2014
In the last couple years, photographer Corine Vermeulen took photos of hundreds of Detroit residents in temporary portrait studios she set up across the city. About 80 of those images, as well as audio interviews, are featured in "Photographs from the Detroit Walk-In Portrait Studio," which opened last week at the Detroit Institute of Arts.
"When you do portraiture you have a box you put your subject in," Vermeulen told The Huffington Post. "In that rectangle, somehow you can have infinite possibilities."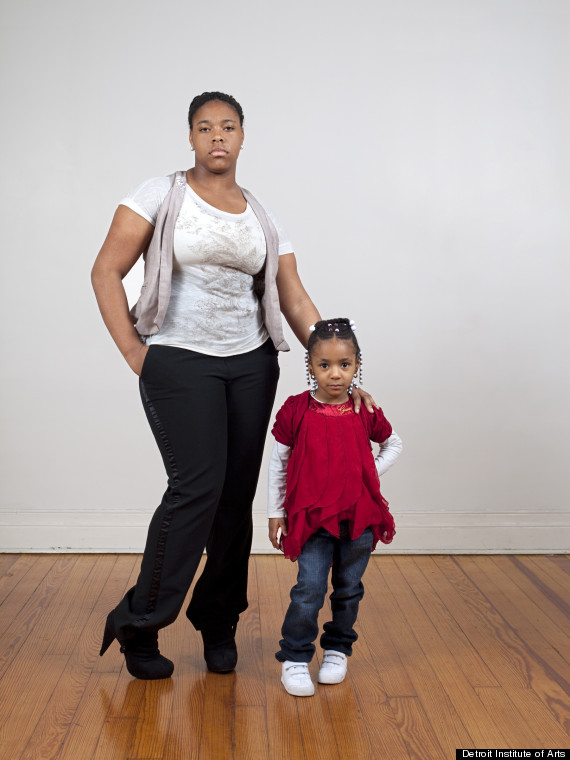 Dalana and Her Daugther Danyla, Catherine Ferguson Academy, Corine Vermeulen, 2011
Vermeulen's inspiration for the project came from one image by Walker Evans, an acclaimed photographer of American life during the Great Depression. Evans' 1934 shot of a New York photo license studio sparked Vermeulen to imagine setting up her own temporary studio in one of Detroit's many vacant buildings. So when her friends bought an abandoned house, she camped out for five days, inviting anyone passing by to come in and get their photo taken.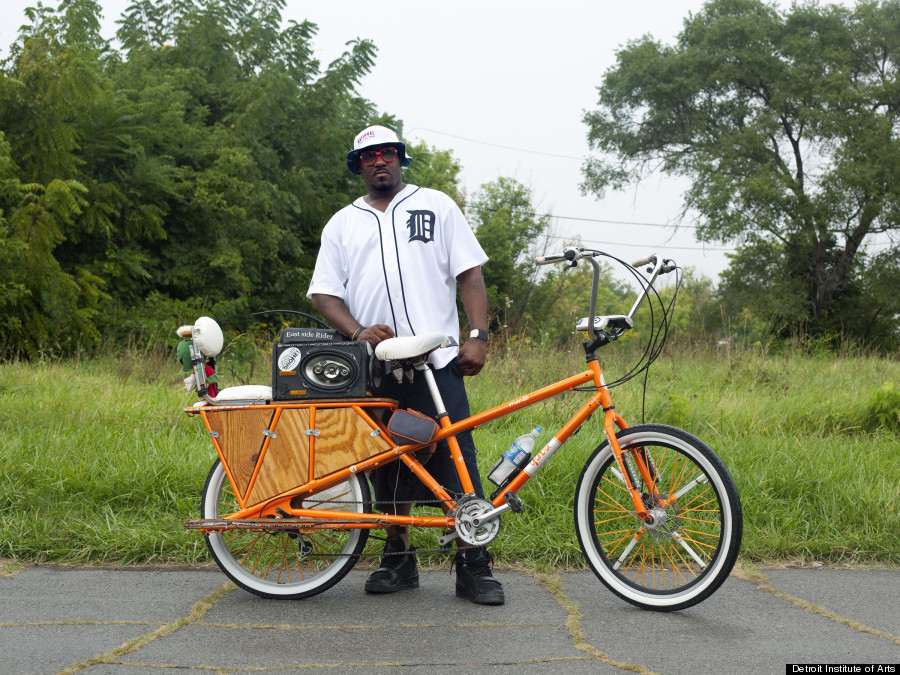 Ron, East Side Riders, Corine Vermeulen, 2013
Vermeulen moved to Detroit in 2006 from her home in the Netherlands. When she first arrived, she primarily made work that dealt with land use and the idea of nature reclaiming parts of the city.
"I felt like when you look at the landscape here in Detroit the cycles of history are very visible," she said at a panel discussion about her work last week. "Certain parts look almost pastoral."
But as Vermeulen spent more time in the city, her work led her to get to know people behind the community gardens and urban farms she was documenting. Her focus shifted, and she began taking photographs of people and became concerned with countering existent narratives about the city's emptiness.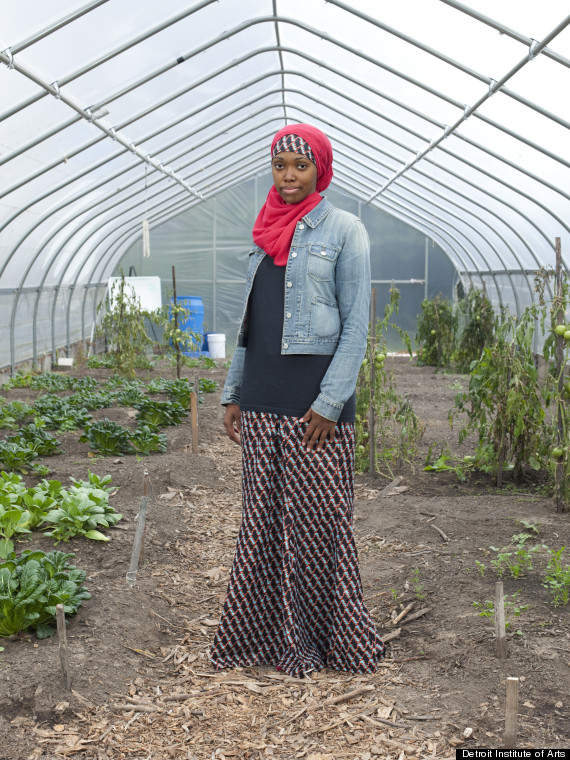 LaTiece, D-Town Farm, Corine Vermeulen, 2013
"I came as an outsider, so it took me quite a couple of years to get a real sense of reality, she said. "I wasn't maybe so aware of the enormous problems that Detroit has, [and was] still kind of seeing it through rose-colored glasses."
She now finds it critical to show diversity of experience, and issues of race and class permeate her work, as they do so much in Detroit. Having grown up in the Netherlands' social democracy, she said those issues only entered her art after getting to know the Motor City.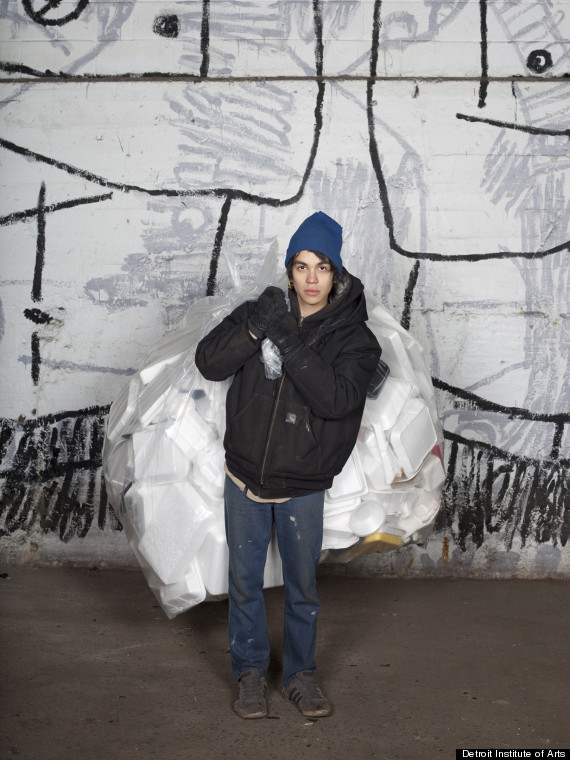 Nul, Recycle Here!, Corine Vermeulen, 2013
Vermeulen zeroed in on Detroiters who were making powerful strides, often steeped in social justice issues, to improve their lives and city. She chose locations like an urban farm that works to improve food security, a new place-based elementary school, a recycling center that also serves as a neighborhood hub and art park, and with the East Side Riders, a group of cyclists whose passion and elaborately decorated bikes have been a push in Detroit's bike culture.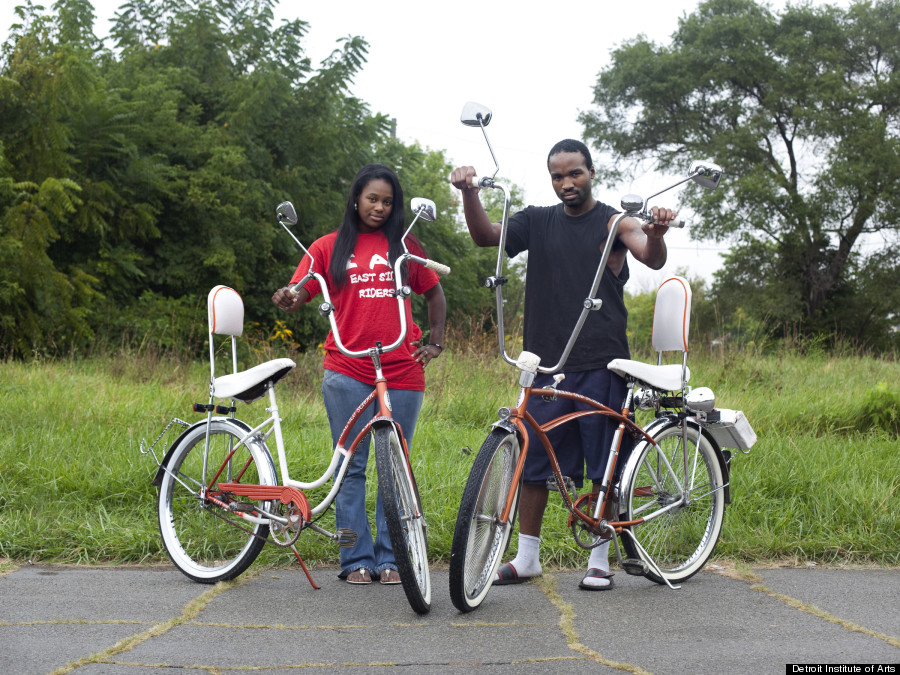 Alexandria and Demetrius, East Side Riders, Corine Vermeulen, 2013
While photos in the exhibition take a hopeful tone, Vermeulen underscored that she's not trying to make out Detroit to be a utopia, even as she celebrates her subjects' efforts.
"[They are] responses to crisis," she said. "What we have to really realize … is that they were born out of necessity and they were born out of a real sense of tragedy, and neglect, and it shouldn't have to be that people have to start their own schools because the public education system is failing."
Jack Watkins, a 27-year-old who has spent his entire life in Detroit, seemed to appreciate the photographer's ambivalent view of the city.
"Seeing the exhibit, when I walked in -- I felt like I was home," he said at last week's opening event. "That's the Detroit that I see everyday."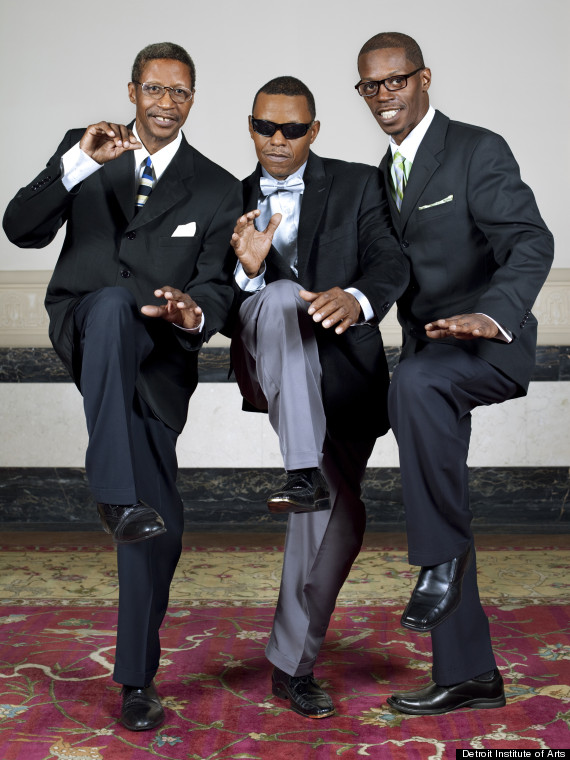 The Jitterbugs, Jit Happens at the DIA, Corine Vermeulen, 2014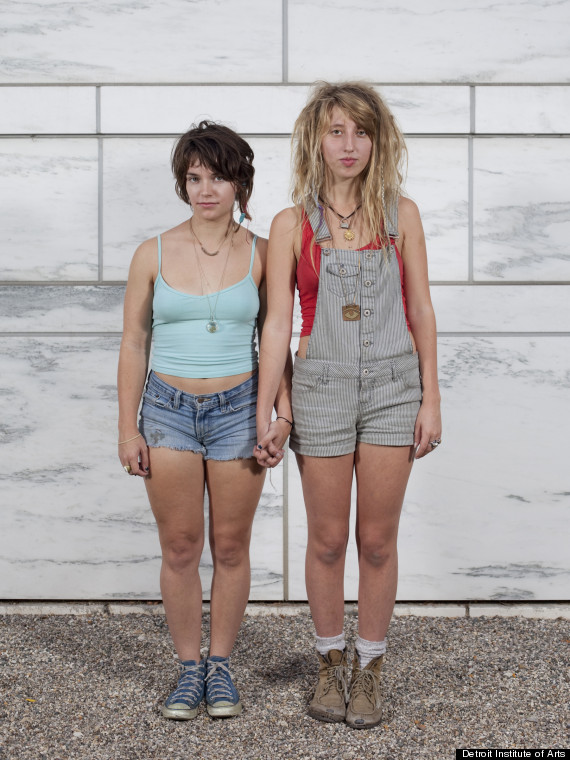 Anna and Eleanor, Defend the DIA!, Corine Vermeulen, 2013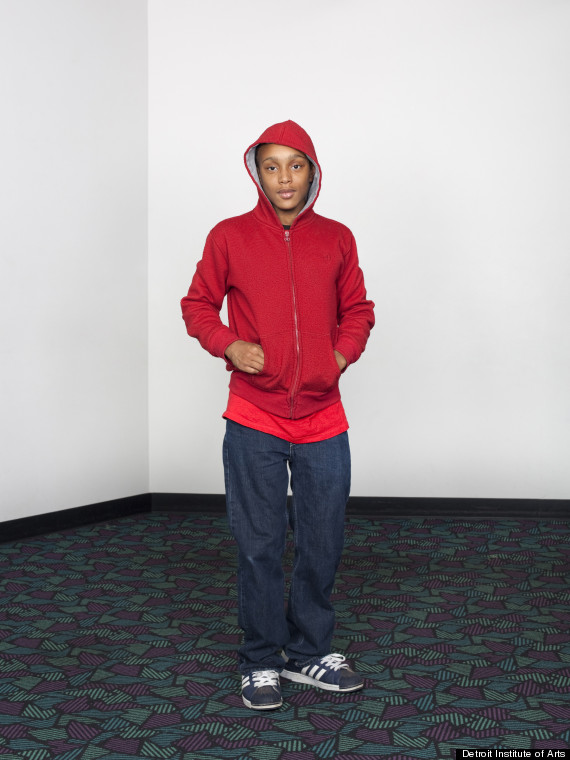 Timothy, Focus Hope Excel Photography Program, Corine Vermeulen, 2013
"Photographs from the Detroit Walk-In Portrait Studio" will be on view at the Detroit Institute of Arts through May 17.