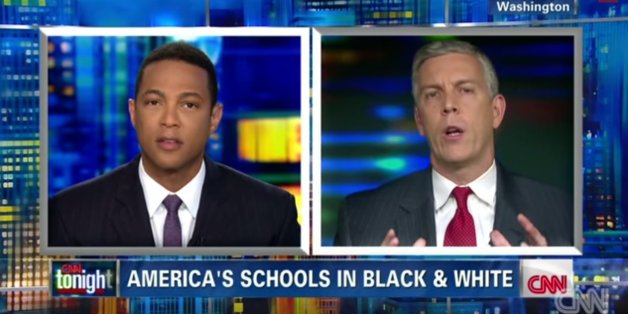 Only a fraction of those discussing education policy on cable news this year have actually been educators, according to a new study by Media Matters, published Thursday.
"On segments in which there was a substantial discussion of domestic education policy between Jan. 1, 2014, and Oct. 31, 2014, there were 185 guests total on CNN, MSNBC, and Fox, only 16 of whom were educators, or 9 percent," the study reads.
While MSNBC was the only network above the average, with 14 percent (11 out of 77 guests invited to discuss the topic were educators), only four out of 81 guests on Fox News were educators (5 percent), and just one out of 27 guests on CNN had a background in education (4 percent).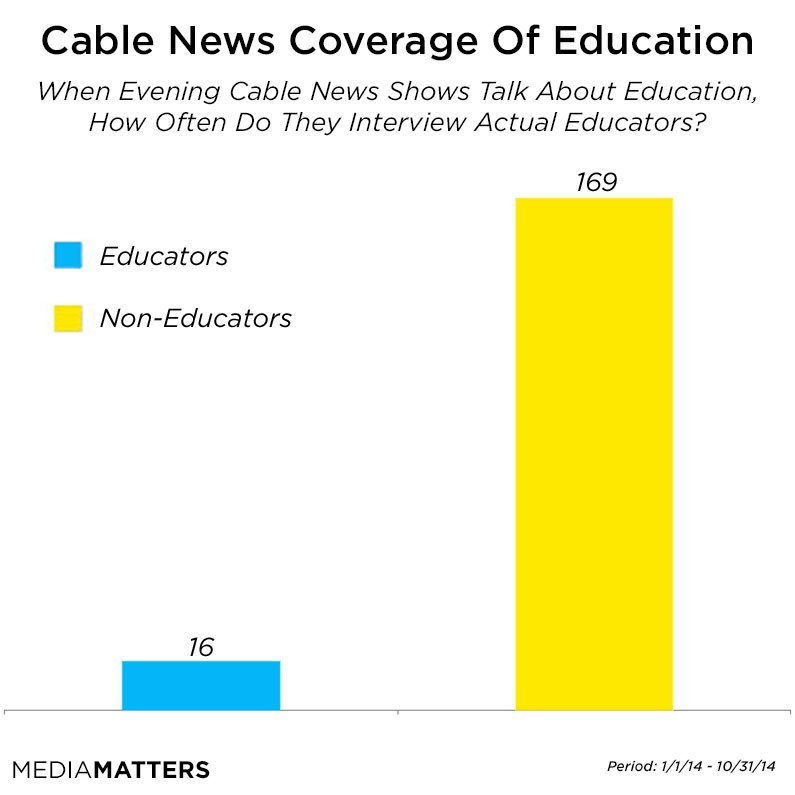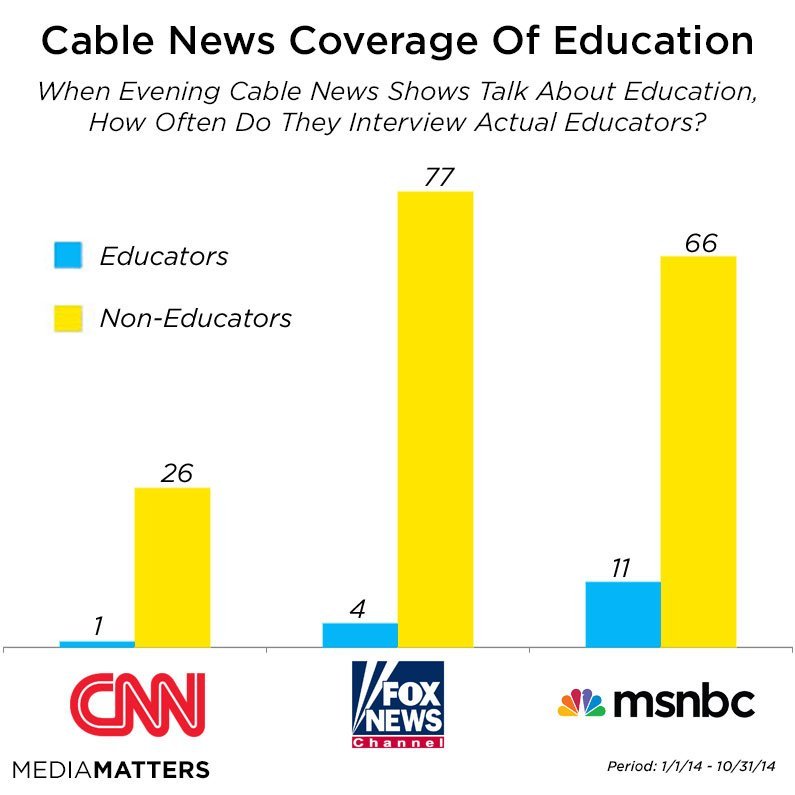 TV news has a troublesome track record when it comes bookings guest with diverse backgrounds and balanced points of views, with networks often accused of skewing the conversation in one direction.
Earlier this month, Fairness and Accuracy in Reporting found that anti-war voices were largely ignored in the weeks leading up to U.S. airstrikes against the Islamic State in Iraq and Syria. FAIR also reported, in 2012, that the majority of partisan guests on the Sunday talk shows were conservative. And, earlier this year, Media Matters found that only 28 percent of guests discussing the economy on weekday evening cable news were female.