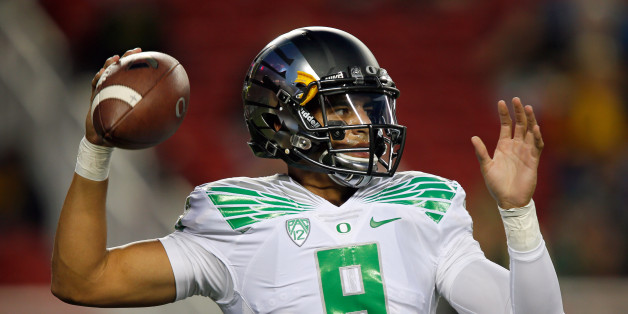 A sellout crowd is edgy as the University of Oregon football team approaches the line of scrimmage in the September sunshine.
Minutes earlier the Ducks, ranked second in the nation, were actually behind upstart Wyoming by a touchdown. Now they're up 13-7, and there's a sense they could start pulling away.
But they haven't yet, and just about everyone inside Autzen Stadium, capacity 54,000, is thinking: It's time for the superstar quarterback to do something.
Duck fans are spoiled. In recent years their team has ascended to elite status, always highly ranked and a perennial national championship contender. It plays at warp speed, seldom huddling on offense and almost always scoring 40 or more points.
Read more on www.civilbeat.com