Life and business strategist Tony Robbins has worked with many CEOs who have reached out to him when they're looking for an edge. Tony says that when people are hungry, they look for answers. Tony is able to teach these CEOs the psychology behind overcoming the challenges that they face. One such CEO is Mark Beneoff, who founded SalesForce.com. Tony taught all 14,000 of his employees a business strategy to employ, which helps them to realize what they want, why they want it, what the obstacles are, and what method to use to get through it.
Get Tony's latest book, Master The Money Game: 7 Steps To Financial Freedom.
For more inspiring advice from Tony Robbins, view the slideshow below:
PHOTO GALLERY
Tony Robbins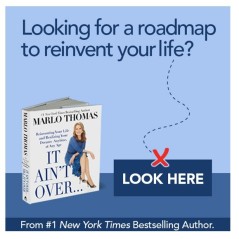 Add Marlo On Facebook:
Follow Marlo on Twitter:
Sign up to receive my email newsletter each week - It will keep you up-to-date on upcoming articles, Mondays with Marlo guests, videos, and more!