What stands in the way of people's success? According to life and business strategist Tony Robbins, the number one thing that gets in the way are our beliefs. Our lives are controlled by our beliefs more than anything. If you believe you're not good enough, and you constantly live in that belief, then you're never going to tap into your ability. Not knowing what you want in life will also keep you from achieving success. Find a way to get around this environment, and something will hit you. Also, be conscious of the company you keep. When you're around people who are really passionate and hungry, you'll find yourself ignited in that same way.
Get Tony's latest book, Master The Money Game: 7 Steps To Financial Freedom.
For more inspiring advice from Tony Robbins, view the slideshow below:
PHOTO GALLERY
Tony Robbins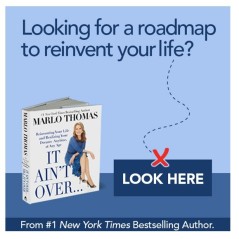 Add Marlo On Facebook:
Follow Marlo on Twitter:
Sign up to receive my email newsletter each week - It will keep you up-to-date on upcoming articles, Mondays with Marlo guests, videos, and more!