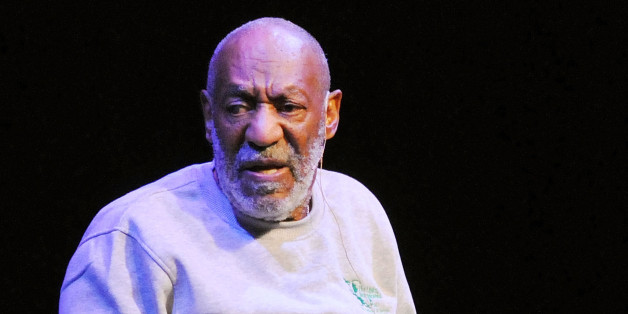 Before Bill Cosby took the stage at a sold-out theater in Melbourne, Florida on Friday night, he broke his silence on the recent sexual assault allegations.
While speaking with Florida Today, the 77-year-old comedian addressed the claims and revealed his reason for silence. "I know people are tired of me not saying anything, but a guy doesn't have to answer to innuendos," Cosby told the publication. "People should fact check. People shouldn't have to go through that and shouldn't answer to innuendos."
In addition to the Florida Today interview, Cosby's lawyer, Marty Singer, released a statement to ABC News on Friday about his client:
"This situation is an unprecedented example of the media's breakneck rush to run stories without any corroboration or adherence to traditional journalistic standards. Over and over again, we have refuted these new unsubstantiated stories with documentary evidence, only to have a new uncorroborated story crop up out of the woodwork. When will it end?"
Cosby has previously refused to answer questions regarding allegations that he sexually assaulted several women. In an interview with NPR's Scott Simon broadcast on Nov. 15, Cosby shook his head and remained silent when asked to respond to the claims. Cosby also refused to respond to the AP's Brett Zongker regarding the allegations, saying, "No, no, we don't answer that." He later requested, still on the record, that the AP interview be "scuttled."
For more from Cosby, head to Florida Today. Singer's full statement is available at ABC.
BEFORE YOU GO
PHOTO GALLERY
Celebrity News & Photos