Move over, Eiffel: there's a new tower in town.
The Triangle Tower -- a massive cone of glass windows -- would poke nearly 600 feet up from the Parisian skyline like a shiny pyramid from the age beyond. Its 42 stories would rival the Eiffel Tower and Tour Montparnasse, making Triangle Tower the city's third-highest tower.
If it gets built, that is. While Paris' city council voted to kill plans for the tower this week, the mayor insists construction will go right on ahead, if she has anything to say about it.
And we have a feeling she'll get her way.
While the Eiffel Tower has a newly-installed glass floor and Tour Montparnasse is known for its stellar views, the new Triangle Tower would undoubtedly become a big-name tourist attraction in its own right. But opponents say it's far too modern for Paris, a city whose old-world charm should be preserved as much as possible.
We say keep the Eiffel rivals comin' -- and install a Champagne bar on the observation deck, s'il vous plait.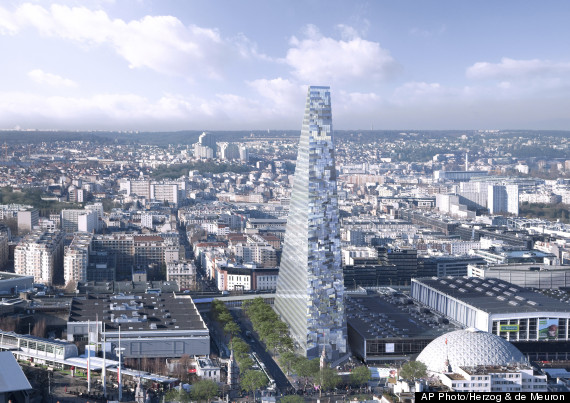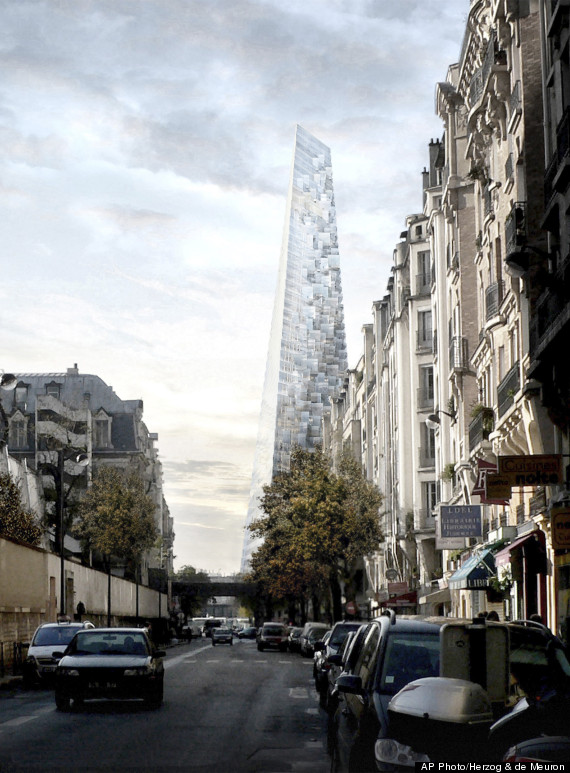 BEFORE YOU GO
PHOTO GALLERY
Things To Do And See On A Year Abroad In Paris