This is... interesting.
Frankie J. Grande, TV personality, Broadway's "Rock of Ages" star and older half-brother of Ariana Grande, showed up to the 2014 American Music Awards in what we can only call a cartoon version of a button down, complete with a painted on bow-tie and some major abs. Of course, he topped off the look with matching (pink) hair and pants.
We can't tell for sure whether or not it's actually painted on or if it's just an illusion, but either way, we're pretty confused. Wild fashion on the AMAs red carpet is pretty standard, but this may just take the (very pink) cake.
Check out the look below while we try and make sense of the whole thing.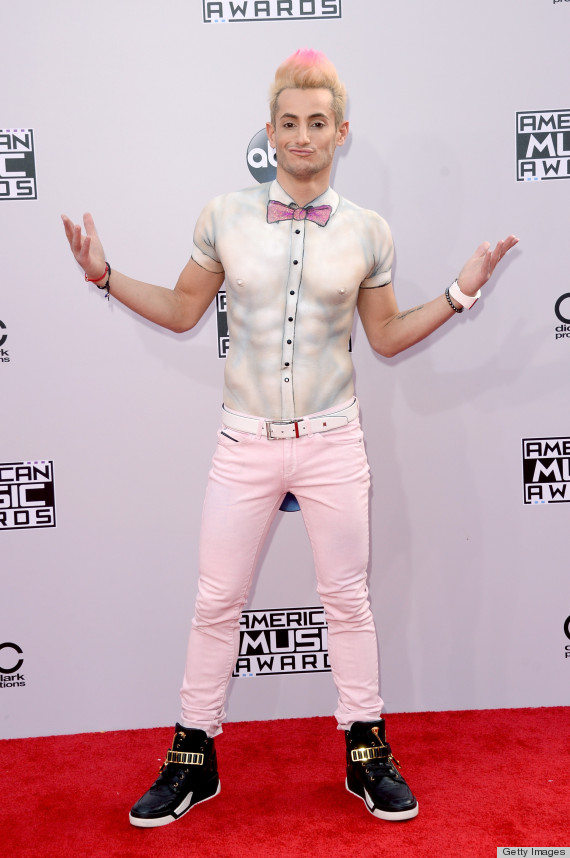 BEFORE YOU GO
PHOTO GALLERY
2014 American Music Awards Red Carpet