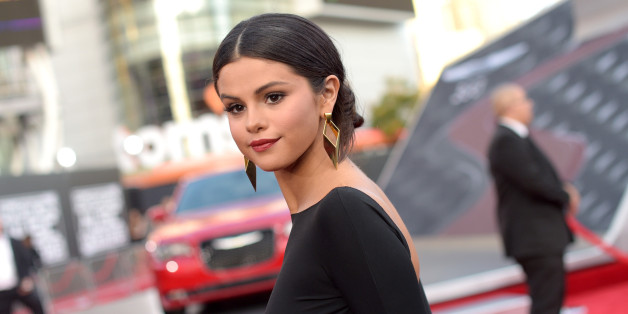 All eyes were on Selena Gomez when she stepped foot onto the red carpet at the American Music Awards on Sunday night. The 22-year-old stunned in a floor-length, boat-cut black dress. She paired her gorgeous backless gown with statement jewelry and wore her hair pulled back.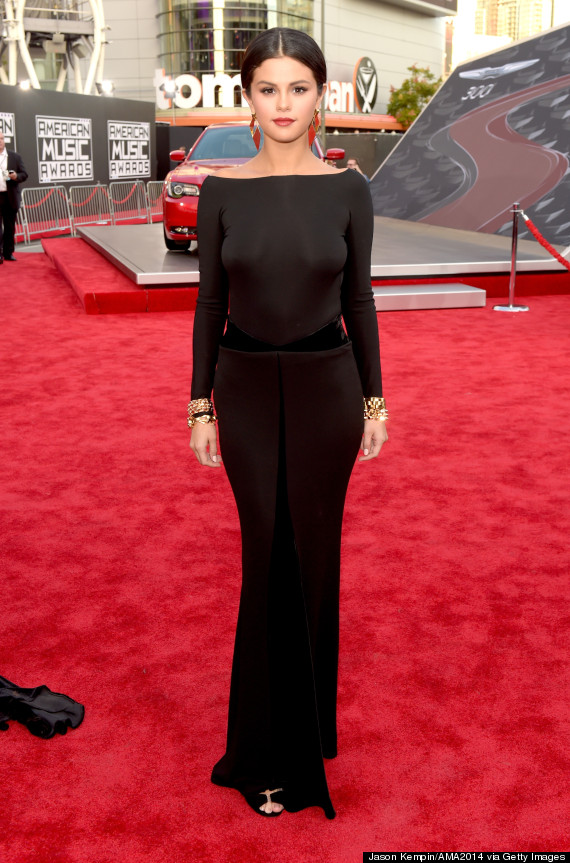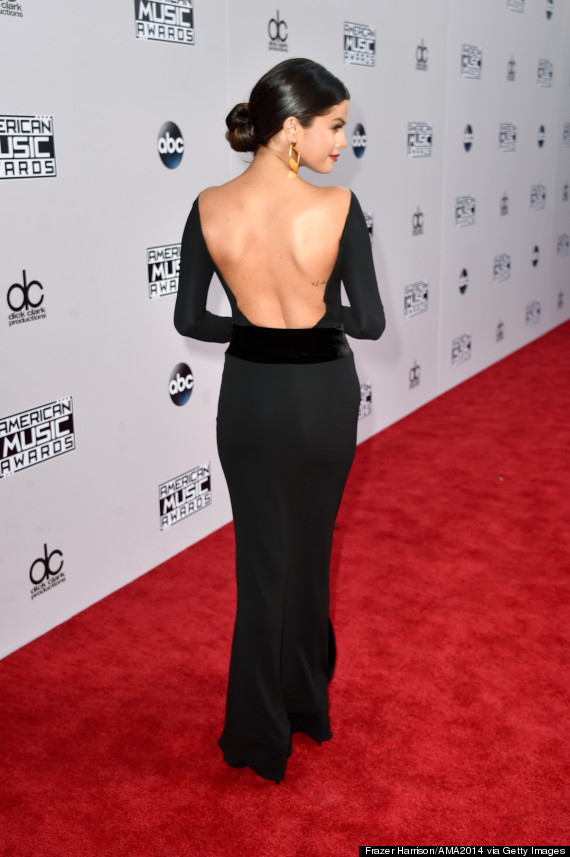 The singer even posed on the red carpet with Diana Ross:
Gomez is set to take the stage at the AMAs to perform her newest single, "The Heart Wants What It Wants." The emotional video, released earlier this month, garnered buzz for its alleged allusions to Gomez's on-and-off relationship with Justin Bieber. She discussed the video during a radio interview with Ryan Seacrest:
Everybody wants to form their own opinions anyway. I think the biggest problem I had this year -- even with [Justin] and on his side -- is identity," she said about her back-and-forth relationship. "I was trying to figure out what I'm doing, and that was the first time I was constantly being kicked down for doing that. When I didn't know, I just wanted to say, 'This is what I want, this is where I am in my professional life, things changed in my personal life, things changed in my heart -- everything.' And people just thought, 'Alright, this is what we think.' And yeah, I made some decisions that weren't great as well, and so did he and that's why we went through all that to only make us better. And he has heard [the song] and he has seen the video, and it's something that I feel like girls need hear, and it's something I'm willing to share with people.
BEFORE YOU GO
PHOTO GALLERY
2014 American Music Awards Red Carpet