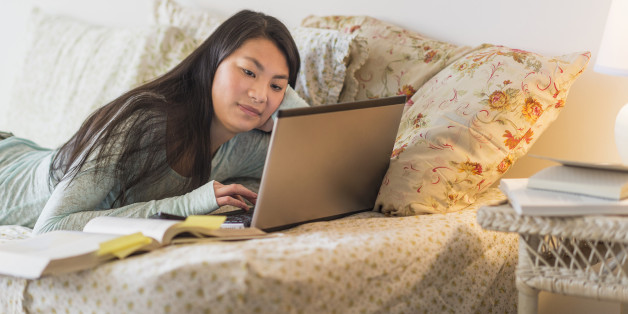 By Sara Heath
Is it ever too early to start looking into internship opportunities? Definitely not! Internships are great for all students, not just college undergraduates. They teach students about the field they're entering, give students great networking opportunities and in many cases even help students pick a college major. But what are pre-collegiette internships all about, and where do you even get one?
HC got the scoop on some great places to look into for high school internships. From organizations like NASA to the New-York Historical Society, there are plenty of places to get professional experience before college.
1. New-York Historical Society
The New-York Historical Society's Student Historian program serves students in 10th, 11th and 12th grade to immerse them in jobs in public history. The program seeks to train students in public speaking, leadership skills and understanding of United States history.
This program is perfect for students interested in history who want to learn more about the inner workings of museums, archive rooms and teaching materials within the discipline. It gives students considering a college major in history the opportunity to understand what it takes to put that degree to use and to translate the skills and knowledge gained in a classroom to use in the professional world. To learn more about the Student Historian program as well as other programs the New-York Historical Society offers, visit their website here.
2. South Middlesex Opportunity Council
The South Middlesex Opportunity Council (SMOC), an organization located in Framingham, Massachusetts, seeks to "improve the quality of life of low-income and disadvantaged individuals and families by advocating for their needs and rights," according to their website, which makes it the perfect place for those interested in social justice and activism to intern as a high school student.
The SMOC offers internships in many different areas, including behavior health, administration, nutrition services, childcare, anti-violence advocacy and homelessness. To learn more about the specific programs they offer, take a look at their listing.
SMOC has internships perfect for the future civil servant: someone who wants to teach, work in public administration, work in human services or advocate for others less fortunate than themselves.
To apply for one of SMOC's internships, visit their hiring page.
3. Microsoft
In Microsoft's high school internship program, students will learn a lot about the world of computer science and programming. Microsoft internships are geared toward STEM (science, technology, engineering and math) students, so if you were thinking of pursuing a degree in one of those fields, Microsoft is the place for you!
Students applying to Microsoft's high school internship program should:
Have a working knowledge of HTML
Be comfortable using email and Microsoft Office
Live in the Washington state area
Be willing to work 40 hours per week
Be able to provide a resume and letter of recommendation
It's never too early to start learning about computer science and programming, and interning with Microsoft is a great way to get a leg up on your college studies. Plus, getting to know people at Bill Gates' company doesn't sound half bad, are we right?
To learn more about internships at Microsoft, take a look at their webpage.
Click here to read the rest of the article on Her Campus.
Follow HuffPost Teen on
Twitter |
Instagram |
Tumblr |
Pheed |
BEFORE YOU GO
PHOTO GALLERY
Colleges With The Most School Spirit