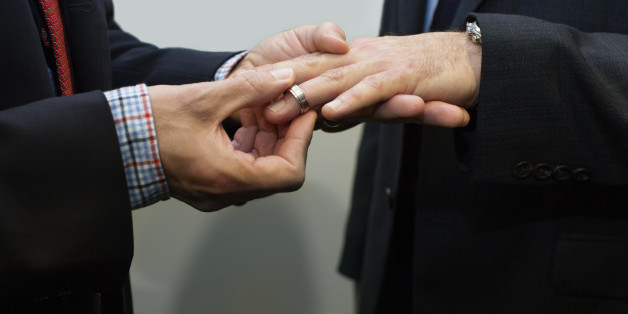 By Jim Forsyth
SAN ANTONIO, Nov 24 (Reuters) - Two same-sex couples filed a motion in federal court in San Antonio on Monday seeking enforcement of a judge's decision that would allow gay marriage in Texas.
A federal judge ruled in February that the Texas state ban on same-sex marriage was unconstitutional. But the judge declared a stay of the decision, meaning the ban stayed in effect. The case has gone to the 5th U.S. Circuit Court of Appeals, which has set a hearing for Jan. 9.
"With the upcoming Thanksgiving and Christmas holidays, it would be wonderful to see same-sex couples marry before the end of the year," said Cleopatra DeLeon, who along with her partner and another couple, challenged the 2005 Texas constitutional amendment that declared marriage to be only between one man and one woman.
Their motion filed on Monday said the circumstances that existed when the U.S. judge filed the stay no longer applied. The U.S. Supreme Court has since denied requests for stays, or even lifted stays, in other cases, it noted.
"The constitutional environment in which the court initially entered the stay have now changed radically and permanently," the motion said.
Texas has said its ban on same-sex marriage is constitutional and that states should be able to define the terms of marriage within their borders.
Last week, the Supreme Court cleared the way for South Carolina to become the 35th U.S. state where gay marriage is legal, denying a request to block same-same weddings from proceeding.
(Editing by Jon Herskovitz and Peter Cooney)
BEFORE YOU GO
PHOTO GALLERY
10 Incredible Improvements For LGBT People Since The First State Legalized Gay Marriage