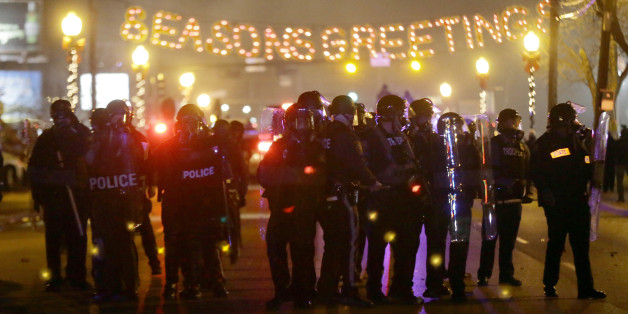 The unidentified black man who was found dead in Ferguson, Missouri, on Tuesday morning has been identified as 20-year-old Deandre Joshua.
Joshua, who appeared to have been in his 20's, was located inside a car parked in a driveway near the Canfield Green Apartments, Fox 2 Now reports.
Authorities said he had been shot and the incident was being investigated as a homicide, according to the St. Louis Post-Dispatch. The driver's side window of the car had been shot out.
"This incident is currently being classified as a suspicious death and will remain so until evidence allows a different classification," St. Louis County Police Officer Rick Eckhard told the Post-Dispatch.
While police were investigating the scene, a nearby woman could be heard crying and saying, "They killed my baby."
The apartment complex is near the site where 18-year-old Michael Brown was fatally shot by Officer Darren Wilson in August. The discovery of the body Tuesday morning comes amid reports of violence and unrest following Monday night's announcement that a grand jury would not indict Wilson.
This article was updated throughout once Deandre Joshua was identified.
BEFORE YOU GO
PHOTO GALLERY
Ferguson Protests Around the Country