USA Today Lifestyle Tech Editor Jennifer Jolly says that one of the biggest trends for tech gifts for kids are gadgets that mimic what their parents already have. For example, the LeapBand for kids, which is similar to the FitBits for adults.The LeapBand is a fitness activity tracker, which keeps a record of the child's movement. Jennifer likes this gift because it pulls your child into the digital world in a safe way. It also gets them up and exercising! It's recommended for children ages 4-7, and sells for $29.99. Another fun gift this year is Toymail, a mailbox toy which connects to your smartphone, and plays a message through the mailbox, recorded by whoever is using the app. Pushing a button and hearing a message from your loved one brings the physicality of their voice into the child's home, and is a nice way to connect without actually being on the phone.
For more of Jennifer's tech advice and suggestions, view the slideshow below:
PHOTO GALLERY
Jennifer Jolly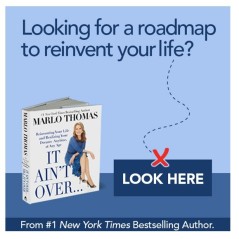 Add Marlo On Facebook:
Follow Marlo on Twitter:
Sign up to receive my email newsletter each week - It will keep you up-to-date on upcoming articles, Mondays with Marlo guests, videos, and more!