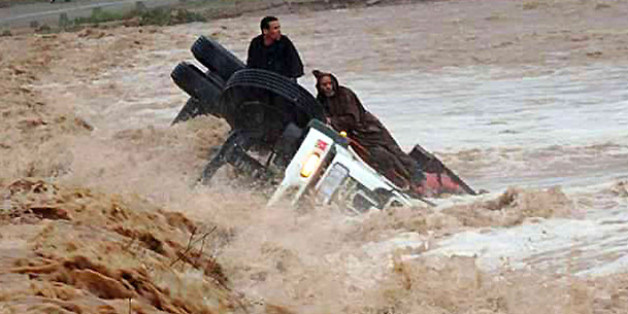 Devastating floods in Morocco have left at least 32 people dead and 6 missing. The flash floods were caused by heavy storms that swept the region Sunday.
Morocco's Interior Ministry said on Monday that while search operations for those reported missing continue, rescue operations mobilized 40 army and Royal Guard helicopters and helped evacuate more than 200 people.
Images of the deadly flooding were posted to social media. Take a look at these photos from the ongoing tragedy:
http://t.co/WkwczuILla 20minutes.fr: Inondations au Maroc: 8 morts et 24 disparus pic.twitter.com/OIXwe60Qqx

— Cyber-Actu (@CyberActualite) 24 Novembre 2014
Flooding in Morocco, 8 deaths, 24 missing
Suite aux inondations, les autorités s'activent, 300 zodiacs et des hélicoptères dans les zones touchées. #Maroc pic.twitter.com/mKHP2xh2Gf

— Association TIDAF (@Ighounane) 23 Novembre 2014
Following the flooding, authorities start rescue operations; 300 Zodiac aircraft and helicopters dispatched to the afflicted areas.
Photos exclusives du village d'Ighounane à 15km de Telouet (#Ouarzazate). #Maroc #Floods #Inondations pic.twitter.com/qJMiyrSU4H

— Association TIDAF (@Ighounane) 23 Novembre 2014
Exclusive photos of Ighounane, a village 9 miles from Telouet (#Ouarzazate). #Morocco #Floods
Importantes inondations dans la région de #Ouarzazate les oueds et les champs noyés. #Maroc #Floods #Twittoma pic.twitter.com/GPcOe3J1kw

— Association TIDAF (@Ighounane) 23 Novembre 2014
Flash floods in the #Ouarzazate region, the wadis and fields are flooded.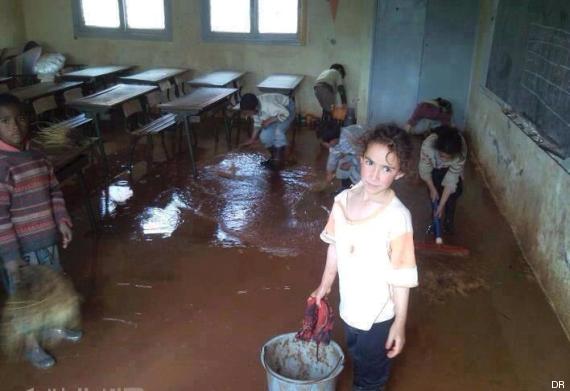 This article originally appeared on HuffPost Maghreb and was translated into English.
BEFORE YOU GO
PHOTO GALLERY
Pluies torrentielles dans le sud du Maroc