We're hearing about smart everything these days, but did you know that there's now a smart deodorant dispenser? USA Today Lifestyle Tech Editor Jennifer Jolly says that the ClickStick isn't out on the market just yet, but this product is going to be a must have! It syncs with your smartphone, and if you start to walk out of the house without putting deodorant on, it will alert you. Plus it has a LED light. When you press a button, the ClickStick automatically dispenses the right amount of deodorant, so that you're not sticky, but are still protected! It's also refillable, which is more economical.
For more of Jennifer's tech advice and suggestions, view the slideshow below:
PHOTO GALLERY
Jennifer Jolly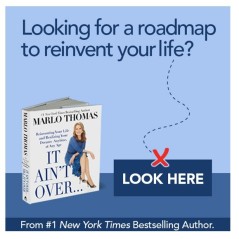 Add Marlo On Facebook:
Follow Marlo on Twitter:
Sign up to receive my email newsletter each week - It will keep you up-to-date on upcoming articles, Mondays with Marlo guests, videos, and more!